Class Update - COVID-19: Current Topics in Pandemic Law and Policy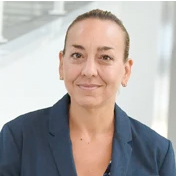 By Jennifer D. Oliva
Published 2020-06-15
---
In Seton Hall Law's newest course COVID-19: Current Topics in Pandemic Law and Policy, my students spent the first week of class discussing and analyzing the book Pandemic by Sonia Shah, an award winning science journalist. The book draws parallels between Cholera and newer pathogens like Ebola, coronaviruses and drug-resistant superbugs. It emphasizes the cultural, social, and economic commonalities that have characterized pandemics throughout human history, including the means by which pathogens are disseminated across the globe as well as the important roles played by environmental degradation, overcrowding, poor sanitation, and stigma during contagions.
The class also explored the enormous tension between governmental powers to enact orders and rules that protect public health and safety during a national emergency and citizens' constitutionally-protected civil liberties, including the right to due process, equal protection, religious liberty, free speech, assembly, and travel. The class read several of the key federal cases that pertain to the legality of governmental curtailment of individual liberties during public health emergencies as well as several very recently decided COVID-19 cases, including Jacobson v. Massachusetts, Compagnie Francaise de Navigation a Vapeur v. La. State Board of Health, Jew Ho v. Williamson, Rock House Fitness v. Acton, Maryville Baptist Church v. Beshear, Binford v. Sununu, and the United States Supreme Court's May 29, 2020 decision upholding the California governor's order limiting church gatherings to no more than 25% of building capacity or a maximum of 100 attendees, South Bay United Pentecostal Church v. Newsom.
Students also had the opportunity to hear from two distinguished guest lecturers this week: public health law expert Professor Lindsay Wiley, who is the Director of the Health Law and Policy Program at the American University Washington College of Law and constitutional law and civil liberties expert Professor Anthony Michael Kries, who is joining the Georgia State University School of Law faculty this summer.
Please read along and join in the conversation on the Center for Health & Pharma Law's LinkedIn page, where class updates will be made weekly.
---
Jennifer D. Oliva is an Associate Professor of Law at Seton Hall University School of Law, where she specializes in health law and policy, FDA law, evidence law, and complex civil litigation. Professor Oliva's biography and publications are available online.