New Medicare Telemedicine Rules Responsive to COVID-19
A Primer for Providers and Patients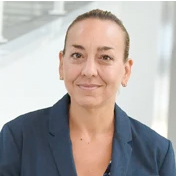 By Jennifer D. Oliva
Published 2020-04-08
---
Last month, the federal Centers for Medicare and Medicaid Services (CMS) swiftly changed the rules that pertain to Medicare-reimbursable telemedicine health care treatment services in response to the COVID-19 pandemic. These new telehealth tools are important for qualified providers to understand while caring for Medicare patients during the national emergency. This post briefly summarizes those rule changes as well as provides links to several primary source resources relevant to Medicare telehealth treatment providers.
On March 17, 2020, CMS posted an FAQ that explains the new guidance pertinent to Medicare-related telemedicine services during the COVID-19 public health emergency. On March 6, 2020, the President signed into law the Coronavirus Preparedness and Response Supplemental Appropriations Act (CPRSA). As detailed in CMS' frequently asked questions document, the CPRSA includes a provision that permits the Secretary of the Department of Health and Human Services (HHS) to waive the pre-emergency rules that limited Medicare telehealth payments to services that "originated" in a rural area, a physician's office, or an otherwise authorized health care facility. The HHS Secretary immediately acted on that authority and, under the new rules, Medicare beneficiaries are entitled to reimbursable telehealth treatment provided by qualified Medicare providers, regardless of the location of "originating" service.
In plain language, the new rules permit Medicare beneficiaries to obtain telehealth services in their place of residence or "any health care facility." CMS also recently updated and expanded the list of telehealth services that it will reimburse under the Medicare Physician Fee Schedule, which is located here. CMS has also made it clear that it will reimburse Medicare telehealth services at the same rate as in-person visits. The new rules still hold Medicare beneficiaries liable for their telemedicine-related deductibles and co-payments. They do, however, permit providers to reduce or waive beneficiary co-sharing for such treatment during the public health COVID-19 emergency. Under the pre-emergency rules, a provider who routinely waived beneficiary co-sharing risked violating the Medicare fraud and abuse rules. Providers now have the flexibility under the new rules to waive such payments for their Medicare patients.
In addition, the federal Department of Health and Human Services Office for Civil Rights, which, among other things, enforces the Health Insurance Portability and Accountability Act (HIPAA), has temporarily waived penalties regarding telemedicine-related HIPAA violations. That waiver applies so long as the telehealth Medicare provider is serving patients "in good faith through everyday technologies, such as FaceTime or Skype" during the COVID-19 crisis. Medicare providers are nonetheless advised to take every precaution to comply with HIPAA because the statute is complex and violations of its security and privacy requirements can result in severe penalties. It is further important to emphasize that qualified Medicare providers remain required to comply with state telehealth laws and regulations as well as state licensing, scope of practice, and standard of care laws and regulations throughout the COVID-19 crisis. For additional resources and updated information regarding CMS' telehealth-related Medicare rules, please visit the Medicare Telemedicine Health Care Provider Fact Sheet here.
---
Jennifer D. Oliva is an Associate Professor of Law at Seton Hall University School of Law, where she specializes in health law and policy, FDA law, evidence law, and complex civil litigation. Professor Oliva's biography and publications are available online.