Seton Hall Law Celebrates the First Graduating Class of the Part-Time JD Weekend Program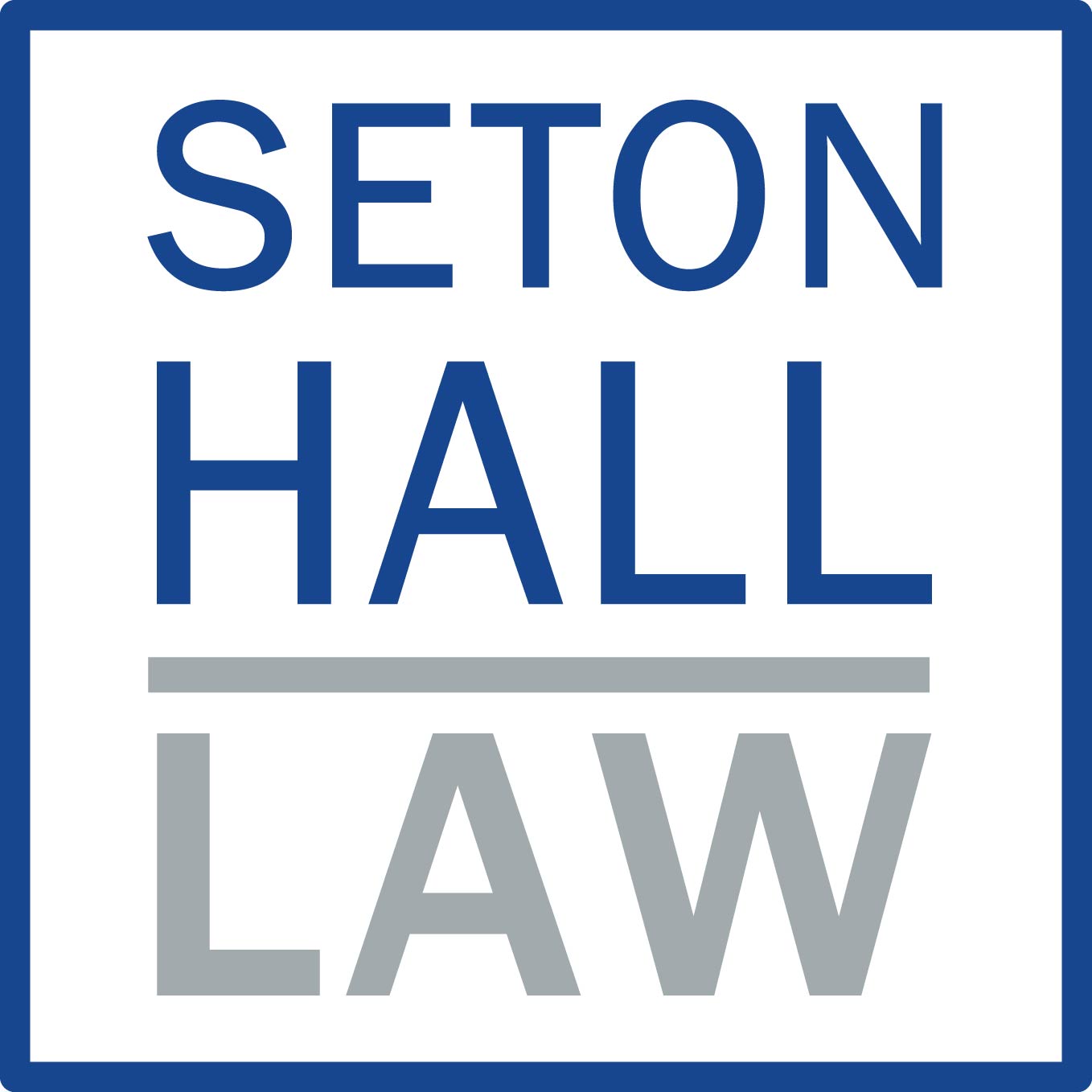 Published 2021-05-31
---
Seton Hall Law is graduating its first class of 40 Weekend Program students. The innovative program, which started in August 2017, offers a curriculum comprised of a combination of remote and twice-monthly in-person weekend classes. While the Law School offered part-time evening studies for decades, the shift to weekend study removed an important barrier to legal education: it affords access to students whose full-time employment during weekdays would otherwise preclude them from attending law school full-time. As a proud graduate of the 2021 Inaugural Weekend Program Class, Gerard Green says,
"I am eternally grateful that Seton Hall University School of Law offered the weekend program at a time when I was unsure if I could go through with law school in the evening program. I know students have done the evening program for years but doing so with two children was not an option for me."

Gerard Green '21
For eight weekends a semester, weekend students assembled in-person at the Law School from the metro region and beyond to attend classes. In between class sessions, students struck a balance between school and work or family commitments, an equilibrium made possible through online course work that students can self-schedule each week. Under this approach, Weekend Students were able to skillfully navigate the rigors of law school and remain steadfast to successful careers, their families, friends, and other enthusiasms. They also created space in their lives for unexpected new friendships. Nicole Benis, another beaming Graduate of the 2021 Inaugural Weekend Program Class, recounts,
"I am blessed and honored to have been a member of the inaugural Weekend Program graduating class. When we walked through the doors in 2017, I never would have imagined how much I would have grown as an individual, and how we would have grown as a group. We had breakfast and lunches in the 5th floor room. It was an 'intimate' setting that allowed us to foster a tight knit community among us. Even though we all come from varying backgrounds, workplaces, locations, and age groups, I can confidently say that I would gladly sit down with anyone at lunch, or on a break. Four years later, the program has grown immensely, but I think our class shares a bond like no other, and for that, I am grateful."

Nicole Benis '21
Weekend students have been incredibly thoughtful about how they impact the Seton Hall Law community. "The quality of the Weekend Program academic experience has totally exceeded our expectations", observes Dean Kathleen Boozang. "The online component of class preparation enables the students to gain a strong understanding of the material before they come to class, and the weekend immersion enables them to be totally focused on their classes. The experience is unquestionably superior to attending law school in the evening."
Despite spending fewer hours within the halls of the building, Weekend Students have made the most of their opportunity and become a thriving part of the Law School community. Weekenders volunteered time at the local soup kitchen and gave back to the Newark community; they worked on behalf of real clients through the Seton Hall Law's Center for Social Justice and wrote for Incarcerated Persons Workforce Re-Entry; and they visited detainees at the border to provide legal services. Many students were instrumental in starting and reviving new committees and student organizations throughout the law school, with some assuming prominent leadership positions on the Law Review and in the Student Bar Association, and achieving high placements in in Mock Trial and Moot Court competitions.
As for outcomes, there is little to separate the Weekend Program from the Full-Time Program. Both programs are already overwhelmingly employed. And both programs have furthered the Law School's reputation as a Top-50 Go-To Law School; Weekend students have securing positions at large, prestigious law firms like Debevoise & Plimpton. There is no doubt they will also continue the Law School's success in bar passage when they take the test in the coming months. Dean Boozang echoed this sentiment in saying, "We are very proud of this program. It is rigorous and challenging, but it leaves our students as prepared as anyone who went to law school full-time. We simply can't wait to see the heights that our Weekend graduates will reach."