Third Update: New Course on COVID-19 Law and Policy
Professor Jennifer D. Oliva's update on new course focused on the legal aspects of the coronavirus pandemic.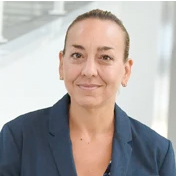 By Jennifer D. Oliva
Published 2020-07-08
---
We explored an exciting and interesting wide-variety of topics during weeks four and five of Seton Hall's newest course COVID-19: Current Topics in Pandemic Law and Policy. My overview of the first three weeks of the course are available. Read first update here and second update here.
During the fourth week of the course, June 21 – June 27, 2020, my students explored two important health law-centric pandemic law and policy topics: (1) HIPAA, Telemedicine, and Privacy, in which we were privileged to enjoy a terrific presentation by University of Oklahoma College of Law and health data privacy expert, Professor Stacey Tovino, whose prolific scholarship on a range of health law and policy-related subjects is available here, and (2) a discussion about COVID-19 Therapeutics, including off-label innovation, treatment, research, and compassionate use authority, led by Professor Kelly Dineen, a bioethics and FDA law expert who is a faculty member at Creighton University School of Law and directs the law school's health law program. Professor Dineen's outstanding health law and policy scholarship is available here. Professors Tovino and Dineen have or are in the process of developing and teaching health law courses on COVID-19 at their home institutions and have been instrumental in the creation of our course at Seton Hall Law.
In preparation for Professor Tovino's health data privacy talk, we studied the HIPAA Privacy Rule as well as the numerous bulletins published by U.S. Department of Health & Human Services concerning HIPAA waivers, enforcement discretion and, telehealth regulations throughout the pandemic. We also read two coronavirus-related HIPAA compliance overviews: (1) HIPAA Compliance and Telehealth: How to Share Protected Health Information During the COVID-19 Crisis, and Insights into HHS COVID-19 HIPAA Waivers and Lasting Implications. In advance of Professor Dineen's COVID-19 Therapeutics guest lecture, we reviewed the FDA's Emergency Use Authorization Guidance for Industry and Other Stakeholders and for Patients and read Andre C. Kalil's JAMA article, Treating COVID-19—Off-Label Drug Use, Compassionate Use, and Randomized Clinical Trials During Pandemics, Jonathan D. Alpern & Elie Gertner's essay, Off‐Label Therapies for COVID‐19—Are We All In This Together?, Ivry Zagury-Orly & Richard M. Schwartzstein's New England Journal of Medicine piece, Covid-19—A Reminder to Reason, as well as a collaborative JAMA contribution, Need for Transparency and Reliable Evidence in Emergency Use Authorizations for Coronavirus Disease 2019 (COVID-19) Therapies.
For those of you following along with this course who are interested in free web presentations as well as a podcast related to FDA's regulation of COVID-19 medical products during the national public health emergency and the rush for a COVID-19 vaccine, options include the following:
The New Yorker Radio Hour with David Remnick, To Test A Vaccine for COVID-19, Should Volunteers Risk Their Lives?,

The New Yorker

(May 22, 2020)
Erika Leitzan, Regulating Regulatory Approval of Medical Products: Tradeoffs in a Time of Crisis,

Wake Forest Law: Isolated by the Law Symposium

(Apr. 14, 2020) (YouTube)
Philip DeFranco, This is What's Really Happening with Coronavirus Vaccines (Mar. 20, 2020) (YouTube)
During the fifth week of the course, June 28 – July 4, 2020, we tackled criminal law and procedure in the context of COVID-19, which included a fascinating discussion on policing, prisons, and re-entry led by Valena E. Beety, Professor of Law and Director of the Academy for Justice at the Arizona State University Sandra Day O'Connor College of Law and Hank F. Fradella, Professor and Associate Director at the ASU School of Criminology and Criminal Justice; Affiliate Professor of Law at the ASU Sandra Day O'Connor College of Law and, Professor in ASU Program on Law and Behavioral Science. We also enjoyed a terrific presentation on COVID-19's impacts on small businesses, workers, and labor law by Priya Baskaran, Assistant Professor of Law and Director of the Entrepreneurship Law Clinic at the American University Washington College of Law and labor lawyer and labor law expert Maneesh Sharma.
To prepare for our criminal law discussion with Professors Beety and Fradella, we read, among other things COVID-19 and Prisoners' Rights in Law in the Time of COVID-19; Radley Balko's Washington Post expose, The Last Days of a COVID-19 Prisoner, Nicholas Bogel-Burroughs & Vanessa Swales' New York Times article, Prisoner with Coronavirus Dies After Giving Birth While on Ventilator, Vanda Felbab-Brown's Brookings Institute essay, How COVID-19 is Changing Law Enforcement Practices by Police and by Criminal Groups, and Brandon Garrett's Harvard Law Review Blog, Constitutional Criminal Procedure Post-COVID. Additional recommended free web materials that explore criminal law and procedure in the context of COVID-19 include:
Policing During a Pandemic: An ASU Virtual Roundtable, Arizona State University School of Criminology and Criminal Justice, School of Social Work, and Morrison Institute for Public Policy (Apr. 16, 2020) (YouTube)
Leo Beletsky & Scott Burris, Impacts and Implications for US Prisons, COVID-19 Breifings, This Week in Health Law, Episode 180 (Mar. 31, 2020)
The Dire Situation at U.S. Prisons (Podcast), Bloomberg (May 21, 2020)
Our small business, workers, and law labor law class led by Professor Baskaran and Mr. Sharma including the following readings:
Please read along and join in the conversation on the Center for Health & Pharma Law's LinkedIn page, where I will post updates discussion the students' presentations on a wide variety of pandemic-related topics throughout the final two weeks of the course.