PROGRAM SCHEDULED for June 6-9, 2017 | Program will be held in Paris, France
Speaker Biographies
A-L
M-Z
---
---
Anne-Sophie Bricca is Director Legal Affairs and Compliance EMEA, at Terumo BCT, a global leader in blood components and cellular technologies. With her team, she provides legal and compliance support to Terumo BCT sales entities in EMEA. She is a member of Terumo BCT Executive Leadership Team. She represents the Company at Eucomed Legal Affairs Focus Group, Compliance Group and Code Committee.
Before joining Terumo BCT in 2009, Anne-Sophie Bricca worked as in-house counsel for the IT industry during 10 years (HP, CPG International, Ingram Micro). She also worked as a general counsel for Franco Dragone Entertainment Group for the design and making of the Macao show "The House of Dancing Water".
Anne-Sophie holds two post graduates degrees in European Laws from the University Robert Schuman (Strasbourg) and in International Laws from the Université Libre de Bruxelles (Brussels). She was the laureate of the international Rousseau Competition in International Laws chaired by Boutros Boutros-Ghali in 1997.
---
Annabelle Bruyndonckx joined Simmons & Simmons in 2013, after more than 14 years at another international law firm, where she headed the Pharmaceuticals & Healthcare group. She was admitted to the Brussels bar in 1998. She read law at the Catholic University of Louvain and also spent a half year on an exchange program at the Rijksuniversiteit of Leiden. She was a part-time lecturer at the Catholic University of Louvain from 1997 to 2003. She is a member of the Brussels Pharma Law Group, the European Food Law Association and the Belgian Regulatory Affairs Society (BRAS), where she heads the Education Group and organizes training sessions on various pharma and medical devices related topics. She is frequently invited to speak at international conferences and has published numerous articles in legal and trade journals relating to regulatory matters. Since 2010, she is a regular lecturer of the European Healthcare Compliance Ethics & Regulation program organized by Sciences Po and Seton Hall Law. She is fluent in French, Dutch, and English.
Ms. Bruyndonckx's publications include various chapters on pharma compliance and procurement in the second edition of the two-volume Treaty of Pharmaceutical Law – Marketing of medicinal products for human use : Belgian and European law (to be published in late 2016 and early 2017); as well as notably "Promoting Medical Devices in Belgium" in Promoting Medical Devices Globally, bilingual edition, May 2009; Promoting Medical Products in Europe & North America, second edition, June 2007; "New health rules," European Legal Development Bulletin, Baker & McKenzie, October 2005.
---
William Coffey is currently the head of Ethics & Business Integrity in Sanofi Iberia. In this role, he is responsible for oversight of Sanofi's compliance program in Spain and Portugal, ensuring the core elements of Sanofi's compliance programme are effectively implemented in all areas of the business. He is a member of the local leadership teams.
Before joining Sanofi in 2014, Mr. Coffey has held compliance officer roles at Biogen in Spain, Italy & Portugal and then UK & Ireland, as well as Almirall.
Mr Coffey has an M.A. from Downing College, Cambridge University, with majors in Economics & Law and has an MBA from the Haas School of Business, University of California at Berkeley and is a qualified English solicitor.
---
Carl Coleman specializes in the legal, ethical, and public policy implications of medical treatment, research, and public health. He currently serves as Academic Director of Seton Hall Law School's Division of Online Learning.
During the 2006-2007 academic year, Professor Coleman served as Bioethics and Law Adviser at the World Health Organization (WHO) in Geneva, Switzerland, where he was one of the primary authors of the report, Ethical Considerations in Developing a Public Health Response to Pandemic Influenza, and contributed to a WHO project on strengthening research ethics committees in Western and Central Africa. More recently, he has contributed to WHO reports on capacity building for research ethics committees, ethical issues in tuberculosis prevention, care, and control, research ethics in epidemic response efforts, standards and operational guidance for research ethics committees, and key issues in global health ethics. He continues to work with WHO as a consultant on various projects related to ethics and global public health. Read Professor Carl Coleman's full bio here.
---
Frederick T. Davis is a litigation attorney whose practice focuses on international arbitration and criminal, regulatory and civil litigation and investigations involving U.S. law. Mr. Davis has tried numerous cases in private practice and has represented clients in high profile matters in both French and English language tribunals. He has represented major U.S., French and multinational companies in international arbitrations administered by the ICC, AAA and other institutions, and has also served as an arbitrator in ICC arbitrations. The French government has named him a "Chevalier" of the National Order of Merit of France.
Mr. Davis's recent matters include litigations and international arbitrations for General Electric, NBC and PdVSA. He represented five of the largest banks in France in litigations related to World War II assets; Citibank in many international proceedings including lawsuits in India, Gabon and Australia and Lloyd's of London related litigation; and the heirs of W. Averell Harriman in a lawsuit against Pamela C. Harriman. In John Hancock Leasing Corp. v. Frank, he obtained a $28 million judgment for the plaintiffs in a RICO jury trial, and in 2006, in RMST v. State Bank of Long Island, he obtained a $44 million verdict in a jury fraud trial.
Mr. Davis is a past chair of the European Affairs Committee of the New York City Bar Association. He is also a member of the International Bar Association, American Bar Association, Federal Bar Council and American Law Institute. He is an elected fellow of the American College of Trial Lawyers and a frequent lecturer for the New York Law Journal seminars, Practicing Law Institute, American Bar Association, International Chamber of Commerce, and Federal Bar Council. He taught a full academic course on international litigation and arbitration as the Nomura Lecturer on International law at the Harvard Law School during the 2007 Winter Term. He also founded and led a series of pro bono trial advocacy training seminars (in French and English) for the prosecutors of the International Criminal Tribunal for Rwanda.
Mr. Davis joined Debevoise as a partner in 2004. He served as an Assistant U.S. Attorney in the Southern District of New York from 1974 to 1979, where he was Chief of Appeals from 1977 to 1978. Mr. Davis served as a Law Clerk to the Honorable Henry J. Friendly, Chief Judge of the U.S. Court of Appeals, Second Circuit and to Justice Potter Stewart of the U.S. Supreme Court.
He received his B.A. from Harvard University in 1967 and his J.D. from Columbia Law School in 1972, where he was the Writing and Research Editor of the Columbia Law Review.
---
Presently as Global Compliance Solutions Partner at QuintilesIMS, Diva Duong is responsible for all compliance activities addressing global, regional and national compliance requirements and data privacy regulations.
Diva has over than 16 years of compliance, auditing and financial experiences related to corporate issues in the life sciences industry. Diva conducted many compliance reviews, risk assessments and audits for large and mid-sized pharmaceutical, biotechnology and medical technology companies with compliance issues related to commercial and industrial operations ensuring compliance with applicable policies and procedures as well as compliance requirements.
Prior to joining QuintilesIMS, Diva worked as Vice President Compliance EMEA-APAC at Cegedim supporting the healthcare sector to comply with transparency regulations in more than 30 countries. Prior to his tenure at Cegedim, he worked for a management consulting firm dedicated to compliance issues in the life science industry based in New York, as a corporate auditor and financial analyst with Sanofi in Paris and Frankfurt; and as a senior auditor with a Certified Public Accountants firm in New York.
Diva was awarded a master's degree in finance and management and a bachelor's degree in management by the University of Sorbonne in Paris, France. Diva was certified from the Healthcare Compliance Leadership Program at INSEAD Business School and from the Healthcare Compliance & Ethics Program at Sciences Po & Seton Hall University School of Law
---
Sue Egan offers the benefits of her thirty years of practical experience and pragmatic approach to organizations of all types and sizes needing to improve their performance in the key areas of Corporate Governance, Compliance, Risk Management, and Change Management.
Ms. Egan has an MBA from Cranfield University School of Management, a BSc in Math and Physics from Manchester University, is a Fellow of the Chartered Management Institute, and a member of the Non-Exec Directors' Club. Sue Egan Associates Limited is also a member of the Thames Valley Chamber of Commerce Group.
Ms. Egan's positive, practical approach and influencing skills have enabled her clients to achieve their business goals in a wide range of situations from single person projects to cross-functional teams across cultural and geographic boundaries and at all levels up to and including main board.
Ms. Egan is a founder member of the organizing committee of the International Pharmaceutical Compliance Congress and Best Practices Forum conferences. She has a high reputation as a speaker and presenter of case studies at conferences, in the U.S., Europe, Asia Pacific, and Latin America. She also delivers presentations and training using web-based tools.
Ms. Egan began her career in IT, spending almost twenty years developing software, managing projects and teams, training people, and setting the technology strategy. From this background, and her Project Management qualification gained while studying for her MBA, she developed the Change Management techniques that she now uses in organizations of all types and sizes to help them to manage change.
During the last twelve years, Ms. Egan has also been a Compliance Officer at all levels from single marketing company to international VP. The experience she gained whilst performing these roles enabled her to develop the Corporate Governance and Compliance knowledge and techniques that she applies to her consultancy work. She has developed different aspects of her Risk Management knowledge and experience from both her IT roles and her Compliance Officer roles.
In November 2009, Ms. Egan attended the two-day Non-Executive Directors' Seminar at Cranfield University School of Management to add the theory of Corporate Governance to her practical knowledge, to enable her to better understand her role as a school governor, and to prepare her for possible Non-Executive Director roles in the future.
Ms. Egan has worked for companies including GlaxoSmithKline, AstraZeneca, Wickes and Hoskyns (now part of Cap Gemini). She has excellent current contacts at senior levels within the global life science sector (including pharmaceuticals, biotechnology, and medical devices companies) based on her reputation for getting things done and her regular conference speaking and case studies engagements.
---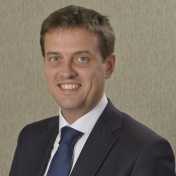 George Fife is a Partner at EY, in the EMEIA Life Sciences Compliance, Fraud Investigation & Dispute Services practice. George specializes in assisting companies with global risk and compliance assessments and investigations. George works closely with management teams, chief compliance officers, general counsels and chief audit executives to identify enforcement risks, determine potential vulnerabilities and recommend solutions from business and operational perspectives to prevent, detect and respond to compliance risks.
George is a compliance and ethics professional with more than 17 years of in-house compliance life science experience. He has first-hand international experience in building, managing and assessing effectiveness of compliance programs, in the area of anti-corruption and anti-bribery (such as US FCPA, UK Bribery Act, Italy d.lgs 231/01,…), anti-trust and competition, Off-label and disguised promotion, Pharmaceutical and Medical Device Self-regulation and codes amongst others, embedding Compliance analytics into monitoring, responding to government investigations, designing cutting-edge compliance solutions in anticipation of new emerging risk area's such as Transparency.
He assists clients to develop and assess pragmatically their compliance and monitoring programs based on company culture and level of maturity, driving investigations and developing forensic technology analytical solutions into their monitoring programs.
Prior EY, George worked at Bristol-Myers Squibb where he served as EMEA Executive Director Compliance & Ethics and globally anti-corruption and third-parties. Prior to BMS, George worked at GE Healthcare in a regional EMEA Compliance and Third-Parties Manager role as well as at GE Capital, starting as an FMP and working on several new acquisitions integration.
---
Professor Glynn specializes in employment and corporate law, and the intersection between these two areas. Since joining Seton Hall in 1999, he has taught various corporate-and employment-law courses, as well as first-year Civil Procedure and Torts. He also has created and taught online courses addressing legal issues and compliance in the workplace, the laws governing whistleblowing, and internal investigations. In 2016, he was named the Andrea J. Catania Endowed Professor of Law.
Professor Glynn was appointed Associate Dean in 2015 and now serves as a Senior Associate Dean. In this role, he oversees various aspects of the law school's JD program. He also oversees Seton Hall's Master of Science in Jurisprudence (MSJ) and online graduate certificate programs in financial services compliance, and healthcare, pharmaceutical, and intellectual property law. In addition, he supervises the law school's six live healthcare compliance certificate programs in the United States, Europe, and Asia. Read Professor Timothy Glynn's full bio here.
---
Charlotte Gunka is a litigation associate and a member of the firm's White Collar and Regulatory Defense Group. She is based in the Paris office. Her practice focuses on international and transnational disputes, white collar crime defense, and corporate regulatory investigations. She has been involved in cross-border contentious matters in several languages and a number of the firm's pro bono cases. Ms. Gunka is a member of the Bars of Paris and New York.
Prior to joining Debevoise in 2015, Ms. Gunka worked three years at the International Monetary Fund's Financial Integrity Group, where she gained in-depth experience on compliance-related issues, notably AML/CFT, anti-corruption, and combating tax evasion and fraud. She had the opportunity to work on a large number of countries located in Europe, Africa, Latin America, the Caribbean, Middle East and Asia. She received an award for operational excellence from the Fund's Legal Department.
In addition, Ms. Gunka trained as a litigation intern in a Parisian solo-practice, at the diplomatic chancery of the Embassy of France in Warsaw, and with French national police and judicial authorities.
Ms. Gunka is a regular contributor to the firm's FCPA Update. She also co-authored a technical assistance report on Anti-corruption and AML/CFT published by the IMF in 2015.
Ms. Gunka delivered guest lectures on AML/CFT and anti-corruption at Georgetown University Law Center and a joint-presentation on economic citizenship programs at the Organization of American States.
Ms. Gunka obtained an LL.M. in International Business and Economic Law from Georgetown University Law Center and a Master in International Affairs from Sciences Po Paris. At Sciences Po, she was a writer and editor for the Review of International Affairs. She also graduated from University of Paris II Panthéon-Assas in Criminal Law and Criminal Sciences, and the College of Europe, where she participated in the regional finals of the European Law Moot Court Competition. During her undergraduate education, Ms. Gunka studied French law at University of Aix-Marseille and English law at University College London. She is a recipient of the Lavoisier Scholarship for excellence, awarded by the French Ministry of Foreign Affairs and International Development. Her native languages are French and Polish, she is fluent in English and Spanish, and has a basic knowledge of Russian.
---
Dominique Laymand is Senior Vice President, Chief Ethics and Compliance Officer. Dominique Laymand is in charge of leading the strategy, maintenance and monitoring of the Global Compliance & Ethics program, based on an integrated risk mitigation approach and on strong Business Integrity Standards.
She reports directly to David Meek, IPSEN Chief Executive Officer. In a former role Dominique acted as Vice-President Ethics & Compliance of Bristol Myers Squibb, setting up and managing the Ethics & Compliance program for Europe, Middle East, Africa, Turkey and Russia.
Dominique Laymand also chairs the Compliance Committee of the European Federation of Pharmaceutical Industry and Associations (EFPIA).
Dominique Laymand is the President of ETHICS, which is an association which members are International Ethics and Compliance Professionals, in the Healthcare sector.
---
Alison is one of the UK's leading lawyers, specialising in criminal, regulatory and related matters. She is Head of the Business Crime Group, joining the Firm in 2014 to set up the new group.
Alison was called to the Bar by Inner Temple in 1988 and was appointed Queen's Counsel in 2008. After twenty years in private practice at leading London defence chambers she was head-hunted to become the Principal Legal Advisor to the Director of Public Prosecutions. There she advised on some of the most significant cases of the time, as well as appearing as counsel in the Court of Appeal. She is an expert in private prosecutions and immunities from prosecution.
Throughout her career as a barrister Alison has appeared in key cases in the Court of Appeal and has written many reports, including the Crown Prosecution Service's highly praised in-depth review of their previous conduct of allegations against the entertainer Jimmy Savile.
As an advocate, Alison has conducted lengthy and complex trials and appeals involving bank instrument fraud, proceedings against company directors and fraud on a massive scale connected with international metal trading. She is familiar with the transactional aspects of many different types of fraudulent and corrupt activity, and has been praised in the Court of Appeal for her knowledge of the law and capacity to master the most complex detail.
Alison has a profound understanding of the UK governmental and political system, and international matters. She has been a Recorder of the Crown Court since 2006 and is a Master of the Bench of the Inner Temple. She is a former Chair of the Young Bar and has also been Secretary of the Criminal Bar Association of England and Wales.
Alison is a Certified Fraud Examiner (CFE).
---
Delphine Marchal is a French-qualified lawyer (Paris Bar). She is a member of the Regulatory Department of Mayer Brown, based at Brussels office.
Her practice focuses on European and French drug law, with a particular emphasis on issues surrounding the regulation of drugs and medical devices both at the Union and national level.
Mrs Marchal however has a thorough experience in Life Science matters including medical malpractice and product liability.
Prior to joining Mayer Brown in 2016, Mrs Marchal worked for three years with another international law firm based in Paris, where she gained in-depth experience on compliance-related issues in Life Science matters.
In addition, while studying, Mrs Marchal worked for two years as a legal assistant for the General Attorney at the Paris Court of Appeal.
Mrs Marchal graduated from Strasbourg University. She has a Master Degree in contract law from Strasbourg University and a second Master Degree in medical and pharmaceutical law from Paris V-Descartes University.
---
Geneviève Michaux is a Belgian- and French-qualified lawyer who focuses on issues surrounding the regulation of drugs, biologicals, medical devices, cosmetics and food in Europe, both at the Union and national level.
Ms. Michaux focuses on European, French, and Belgian food and drug law, with particular emphasis on pharmaceuticals and medical devices. Her work covers a wide range of issues, including regulatory status of borderline products, clinical trials, life cycle management, labeling and promotions, and issues raised by specific categories of medicinal products, such as orphan or advance therapy medicinal products. She provides assistance to pharmaceutical companies on important new legislative projects and policy developments in the EU and has, among other matters, helped shape the new EC Paediatric Regulation. She regularly instructs and supervises local counsels for pan-European or worldwide projects. She also has broad litigation experience in life science matters, including product liability, advertising and promotional activities, and generic approvals.
Ms. Michaux is recognized as a leading regulatory lawyer in legal directories and by many organizations, such as Who's Who Legal, Life Sciences, 2012. She has published many articles on food and drug law and regularly speaks at legal and regulatory conferences on pharmaceuticals and medical devices.
Ms. Michaux is a member of both Brussels and Paris bars. She speaks three languages, including Dutch, English and French. She is also a member of the editorial board of SCRIP Regulatory Affairs Journal Mediator with the Brussels Business Mediation Center. Additionally, she was awarded the "Who's Who Legal" for Life Sciences for 2011-2012, and the de Harzen Prize (ULB) for excellence in Case Resolution over all five years of study in 1988.
Ms. Michaux holds her J.D. from Université Libre de Bruxelles (ULB), magna cum laud, and her L.L.M. from Harvard Law School.
---
Edward Miller specializes in international transactional work and U.K. and European competition and anti-trust regulation.
Mr. Miller has particular experience in advising French, U.S., and U.K.-based quoted international joint ventures, mergers and acquisitions, and cross border commercial agreements (including distribution and licensing arrangements, outsourcing, public authority contracting, and others) in a range of industries including pharma/biotech, life sciences and health care, food and agriculture, and the rail industry.
Mr. Miller also focuses on competition and anti-trust law and has successfully represented clients in investigations conducted by the European and U.K. authorities, in the conception and implementation of international pricing and distribution structures, and in obtaining multi-jurisdictional merger clearances.
Mr. Miller is listed as a notable practitioner in anti-trust in Chambers Guide to the U.K. Legal Profession 2005 and 2006. He is the Honorary legal adviser to the Council of the U.K. Manufacturers' Agents' Association, Honorary Legal Adviser to the European Sales and Marketing Association, U.K. Delegate to the International Union of Commercial Agents and Brokers Legal Working Group, and U.K. Expert at the International Distribution Institute.
Mr. Miller holds his J.D. from the University of Oxford, Oriel College (1982); attended the Free University of Brussels for his Licence Spéciale en Droit Européen; holds an L.L.M. in International Law from the Hebrew University of Jerusalem (1985); and his Solicitors Finals from Manchester Polytechnic (1986).
---
Arthur Muratyan is a lawyer with long-standing experience in the Pharma Industry. In 2011, he retired from Sanofi, where he was VP-Head of Legal Corporate and Global Compliance Officer.
Mr. Muratyan is Secretary General of ETHICS. He was recently appointed as a new member of the EUCOMED Independent Compliance Panel. He is also member of the Board of ICC-France (International Chamber of Commerce-France).
---
Kirk Ogrosky represents corporations and executives in civil and criminal investigations, Foreign Corrupt Practices Act (FCPA) matters, False Claims Act (FCA) litigation, and trials. Having a track record of successful resolutions and an ability to achieve timely results has been the hallmark of his practice. If unable to resolve a matter, he is an experienced trial attorney and litigator having first-chaired numerous high profile cases.
Whether originating from the receipt of a subpoena or an internal process, Mr. Ogrosky regularly leads internal investigations for public and private companies that are targeted to identify issues, isolate problem areas, and initiate corrective action plans. Over the last twenty years, he has taken almost forty defendants through trial to verdict, and juries have returned verdicts in his favor in every trial he has first-chaired in the last ten years. In addition, he has successfully litigated a number of FCA cases where court decisions have alleviated the need for trial.
Prior to joining the firm, Mr. Ogrosky served as the Deputy Chief of the Fraud Section in the Criminal Division of DOJ from 2006 to 2010, and as an Assistant U.S. Attorney in the Southern District of Florida from 1999 to 2004. Based on his government service, he has been recognized as the key architect behind modern criminal healthcare enforcement programs. While at DOJ, he managed prosecutors and agents handling national criminal investigations, FCA parallel proceedings, FCPA investigations, and securities fraud matters. In addition, he served on committees of the joint DOJ-HHS Healthcare Fraud Prevention and Enforcement Action Team (HEAT). He frequently speaks as a faculty member, panelist, and keynote on topics involving fraud, foreign bribery, and trial. He serves as an Adjunct Professor of Law at Georgetown, where he teaches courses on the use of experts and healthcare fraud.
Ranked as a leading lawyer by Chambers USA, clients praised Mr. Ogrosky's "exceptional work" and "great judgment." He is ranked by Super Lawyers for white collar defense and as one of the Top 100 Lawyers in DC, 2014-16; The Legal 500 for white collar defense, 2014-2016; and is Martindale AV-rated. For his work handling fraud cases, he received the U.S. Attorney General's Award for Distinguished Service, 2008; U.S. Assistant Attorney General's Award for Special Initiative, 2007; HHS OIG's Exceptional Achievement Award, 2010; and the Director's Award for Superior Performance as an AUSA, 2003.
---
Sotirios Petrovas focuses his practice on complex international and domestic privacy and data security issues. He assists clients on structuring their privacy and cybersecurity compliance worldwide, and on federal and state law compliance issues arising from the collection, processing, and cross-border sharing of personal information.
Mr. Petrovas routinely advises clients in proactively identifying, assessing, and managing risks associated with their privacy and IT security practices. He also assists on cybersecurity and data breach risks, including incident management and response, as well as due diligence efforts and litigation. He also contributes to the MoFoNotes subscription database, which keeps clients apprised of privacy and data security compliance requirements worldwide.
Mr. Petrovas received his LL.M. with distinction from the University of Pennsylvania Law School, his J.D. equivalent from the University of Sorbonne, in France, and his M.A. in International Law from the University of Athens. He also holds an M.A. in international relations and diplomacy. Before joining Morrison & Foerster, Mr. Petrovas practiced commercial litigation in Greece and worked at the European Parliament in Brussels, at the Directorate for Legislative Affairs.
Mr. Petrovas is fluent in French and Greek and has a working knowledge of Italian and German.
---
Since 2008, Ms. Pickaert has coordinated EFPIA's ethics and compliance activities. Following the adoption of the 2010 Leadership Statement calling for greater transparency, accountability, and ethical behaviour within and industry framework of self-regulation, she took the lead of activities, including the creation of the EFPIA ethics platform and the development of the EFPIA Disclosure Code. She is acting as the Chief Ethics & Compliance Officer at EFPIA.
In 2015, Ms. Pickaert was asked to take the role of Ambassador to the Medical Communities, coordinating EFPIA's relationships with medical & scientific societies, including learned societies, also through professional communities within the pharmaceutical companies that interact with medical communities.
Ms. Pickaert has her masters with honors in Economic Science from the Vrije Universiteit te Brussel (Belgium) – with honours. Her thesis is titled: Economic and Social Impact of Education and the Value of Human Capital – first class honours. She also has continued education and specialization – postgraduate/executive training in Applied Psychology in Economics (two years), Auditing and Valuation of Enterprises (two years), and Hospital Management (one year).
---
Alexandre Regniault joined the firm in 2002, after graduating from the University of Oxford and Université Panthéon-Assas Paris II, then spending four years with another international law firm. He specializes in regulatory advice and dispute resolution principally on behalf of Life Sciences (pharmaceutical, medical devices, and biotech) companies and significant players in highly regulated industries. He is also a member of the firm's Crime, Fraud and Investigations Group.
Mr. Regniault has significant expertise in transactional negotiations, compliance audits, and advice on regulatory matters, advising notably sponsors of clinical trials and major companies in the sector on pricing, reimbursement, advertising, anti-corruption, and commercial practices. He is experienced in crisis management and frequently liaises with the French regulatory authorities on behalf of industry players.
Mr. Regniault advises insurers and reinsurers, especially in the fields of professional and product liability. He coordinates the activities of the Intellectual Property team in the Paris office of Simmons & Simmons LLP. He is a Vice-President of France Biotech and a Board member of the Association of Executives in the European Medical Device Industry (ACIDIM).
---
Dr. Robert Skinner has 24 years of experience within the pharmaceutical industry, mainly in Clinical Research and Compliance. His current position is Deputy Compliance Officer, Emerging Markets, Asia Pacific & Japan within GlaxoSmithKline (GSK). His main responsibility is working with business teams to identify and mitigate risks, including those related to anti-bribery and corruption, third party oversight, patient safety, commercial practices, scientific engagement, and merger and acquisition activities. His previous role was Head of Medical Operations at GSK for the same region.
Dr. Skinner is a certified "Leading Professional in Ethics & Compliance" (LPEC), an honorary member of the UK Royal College of Physicians' Faculty of Pharmaceutical Medicine, and a Visiting Lecturer at the University of Surrey and King's College London. He obtained his Ph.D. from King's College, University of London.
GGG
---
Roeland joined Johnson & Johnson in 1987 as a Medical Representative for Janssen Pharmaceutica. He held various positions of increasing responsibility in both sales and marketing and joined the WWOHCC&P in May 2005 for the EMEA region with extension to Asia, Latin-America and Canada in 2008. In 2010 Roeland became responsible for EMEA & Canada cross sector. Regional Vice President - HCCO MD&D EMEA & Canada is his current position since October 2012. Currently he also fulfills the Chairman role of the EUCOMED compliance network and is a member of the board and a founding member of ETHICS.
---
After having studied Political sciences at Sciences Po, Marie-Helene Weber-Goubin studied at Bridgewater College in Virginia and received a B.A. in International Studies. She then graduated from the College of Europe in Bruges, specializing in European public affairs, and has been working at the European Commission, the French Chambers of commerce, and in the pharma industry as a lobbyist.
Since 2010, Ms. Weber-Goubin has been working at Sciences Po Executive Education as the Director of Programs in charge of a variety of international programs in public affairs and public health.
---
Jose Zamarriego has been the Director of the Code of Practice Surveillance Unit of the National Association of the Pharmaceutical Industry in Spain (Farmaindustria) since the establishment of this Compliance Control Body in 2004. Together with his team he oversees implementation and compliance with the self-regulation system of the pharmaceutical industry, adapting and anticipating to the growing demands of a society in constant evolution. At a European level, Jose is Chair of the EFPIA (European Federation of Pharmaceutical Industries and Associations) Code Compliance Committee and Vice-Chair of the Compliance Committee. He is also Chairman of the IFPMA (International Federation of Pharmaceutical Manufacturers & Associations) Code Complaint Procedure Adjudication Group. He has actively participated in several modifications of national, European and worldwide codes of practice for the pharmaceutical industry. Jose completed his PhD. on Economics & Business Studies in the Universidad Complutense de Madrid, expanding his education with an MBA on Business Administration by the University of Wales and a General Management Program by the IESE Business School. Before joining the innovative pharma association, he was General Secretary and General Director of the Spanish Generic Pharmaceutical Manufacturers Association (AESEG). Jose also has a background as an educator in the Universidad Europea de Madrid (UEM), where he was Dean of the Faculty of Economics and Business Administration and Executive Director of the UEM General Foundation.