Speaker Biographies
European Healthcare Industry Training: Compliance Certification Program
healthlaw@shu.edu | 973-642-8871 or 973-761-9000 ext. 8871
PROGRAM SCHEDULED for November 13-16, 2017 | Program will be held in Paris, France
Speaker Biographies
A-L
M-Z
---
Patricia Barratt is Director of Anti-Bribery Compliance at Clifford Chance in London. She joined Clifford Chance as a trainee in 1989, and has worked on anti-bribery related matters for over fifteen years. She was a member of the CBI and the ICC working groups on the Bribery Bill as it went through Parliament, gave evidence to the OECD and the UN working group peer reviews of UK anti-bribery laws in 2012, and participates in the World Bank's "Partnering against Corruption Initiative." She co-wrote the chapter on "Adequate Procedures" in the 2014 edition of Lissack and Horlick on Bribery and is the co-author of The Law on Political Donations, published in November 2012. She was appointed Director of Anti-Bribery Compliance in March 2014.
Ms. Barratt's recent experience includes a six-month secondment to assist an international bank with anti-bribery and corruption remediation following a deferred prosecution agreement with the Serious Fraud Office; a three-month secondment to a major U.S. bank, with responsibility for anti-bribery and corruption compliance in EMEA, which included assisting with an AML/CTF and sanctions risk assessment; performing an anti-bribery gap analysis for a major UK-based bank with strong interests in emerging markets; reviewing the procurement procedures of two large Russian shopping centers; advising a major healthcare company on its Code of Conduct, including ABC, AML, and sanctions issues; carrying out numerous financial crime due diligence exercises in the context of corporate acquisitions; conducting an anti-bribery risk assessment for an international hotel chain and continuing to advise on ad hoc queries; carrying out an anti-bribery risk assessment of the European subsidiaries of a global drinks company, entailing interviews with senior officers, reviews of policies and procedures, and written reports; assisting a client with an internal investigation following concerns raised internally about possible bribery in relation to the renewal of a license in Indonesia; reviewing anti-bribery policies and procedures of an international energy company and delivering training; advising a major UK bank on the implications of the Bribery Act for its charitable donations and sponsorship; and advising Transparency International on legal issues arising from its guidance on adequate procedures under the Bribery Act.
---
Ela Bochenek is Assistant Dean of Graduate and Professional Education at Seton Hall Law School in Newark, New Jersey. She directs Seton Hall Law School's global Healthcare Compliance Certification Programs, oversees the Law School's Center for Health and Pharmaceutical Law & Policy, assists students and alumni interested in health, life sciences, and compliance work, and collaborates with the Law School's faculty, industry professionals, and enforcement officials to enhance the its educational offerings.
Ms. Bochenek was previously Vice President of Global Compliance at Insmed Inc., a global biotech orphan drug pharmaceutical company based in New Jersey, where she led the company's compliance function. Prior to joining Insmed, she was Vice President and Associate General Counsel at NPS Pharmaceuticals, Inc., another global biotech orphan drug company, leading international compliance and commercial functions. She also served as Associate General Counsel - International for C.R. Bard, Inc., a New Jersey-based multinational medical device company, where she was responsible for providing legal oversight and counsel to all of Bard's international operations on a variety of commercial and compliance matters.
Ms. Bochenek was also previously a member of the International Legal Departments of Schering-Plough and Bristol-Myers Squibb, and practiced at two Philadelphia law firms, Morgan, Lewis & Bockius and Pepper, Hamilton & Sheetz. She is a winner of the 2009 Global Counsel Award in the Best Individual Commercial Lawyer category.
Ms. Bochenek received her J.D. from the University of Pennsylvania Law School, where she was an editor of the Law Review.
---
Kathleen Boozang is Dean and Professor of Law at Seton Hall Law School in Newark, New Jersey. She has been Dean of Seton Hall Law since July 2015. She has served in multiple administrative capacities during her tenure at Seton Hall, including Associate Dean for Academic Affairs for eight years and Vice Provost for two years.
Dean Boozang came to Seton Hall in 1990 as the founder of the Law School's now top-ranked Center for Health & Pharmaceutical Law & Policy. Prior to becoming Dean, she also established the Law School's graduate degrees, Division of Online Learning, and global life sciences compliance training programs.
Dean Boozang teaches a variety of health law courses in person and online, including the survey health law course, a course on health care fraud and corruption, and death and dying. In her scholarship, Dean Boozang has dedicated much of her career to nonprofit governance issues with a special focus on religiously sponsored hospitals. In the last several years, however, she has expanded her research and teaching to explore the legal and policy issues related to corporate compliance, with a particular focus on the global life sciences industry.
Throughout her legal career, Dean Boozang has been active in public service. She has served on numerous advisory boards and committees for healthcare providers and for the states of New Jersey and New York, including serving as an advisor to the New Jersey Attorney General Task Force on Physician Compensation by Pharmaceutical Companies, which resulted in the promulgation of proposed regulation. She is a former member of the New York State Task Force on Life and the Law, an interdisciplinary commission with a mandate to develop public policy on bioethical issues.
Dean Boozang currently serves on the Board of Trustees of the St. Joseph Healthcare System in New Jersey. In 2013, the ASLME conferred upon Dean Boozang the Jay Healy Health Law Teacher Award. She was named the Seton Hall University Woman of the Year in 2006, and the Washington University Law School's Young Alum of the Year in 2004.
Dean Boozang received her B.S. from Boston College and her J.D. from Washington University School of Law in St. Louis, Missouri, where she was inducted into the Order of the Coif and served as the managing editor of Law Quarterly. She received her LL.M. from Yale Law School in 1990.
---
---
Anne-Sophie Bricca is Deputy General Counsel, Senior Director Legal Affairs & Compliance EMEA at Terumo BCT in Brussels. Terumo BCT is a global leader in blood components and cellular technologies. With her team, Ms. Bricca provides legal and compliance support to Terumo BCT sales entities in EMEA. She is a member of Terumo BCT's Executive Leadership Team. She represents Terumo at MedTech Europe (the European association of the medical devices and diagnostic industry) and since January 2016, she has assumed the Vice-Chair of the Compliance Group and seat at the Code Committee. Since October 2016, she has also been a member of the Strategic Committee of ETHICS (International Society of Healthcare Ethics and Compliance).
Before joining Terumo BCT in 2009, Ms. Bricca worked as in-house counsel for the IT industry for years (HP, CPG International, Ingram Micro). She also worked as a general counsel for Franco Dragone Entertainment Group for the design and making of the Macao show "The House of Dancing Water."
Ms. Bricca holds two post-graduates degrees in European Laws from the University Robert Schuman (Strasbourg) and in International Laws from the Université Libre de Bruxelles (Brussels). She was the laureate of the international Rousseau Competition in International Laws chaired by Boutros Boutros-Ghali in 1997.
---
Annabelle Bruyndonckx is Of Counsel at Simmons & Simmons LLP in Brussels. With over eighteen years of experience in advising clients in the life sciences industries, she assists international pharmaceutical companies and global medical device manufacturers, as well as biotech, nutritional supplements, and cosmetic companies. Her practice covers all parts of the life cycle from R&D to marketing authorisation/CE marking, qualification issues, pricing & reimbursement, manufacture and distribution, tender process, advertising, compliance, and liability issues.
Ms. Bruyndonckx is a member of the Brussels Pharma Law Group, the European Food Law Association, and the Belgian Regulatory Affairs Society (BRAS), where she is also member of the board of directors and President of the Education Group. Since 2010, she has been a regular lecturer of the European Healthcare Compliance Ethics & Regulation program organized by Sciences Po and Seton Hall Law and in 2015, she joined the editorial board of "Healthcare Executive" magazine.
---
Daniel Cooper is a Partner at Covington & Burling in London. He advises clients on information technology regulatory issues, particularly data protection, e-commerce, and data security matters. He regularly assists leading pharmaceutical, medical device, and technology companies on their European and global compliance strategies, including with respect to the pending EU General Data Protection Regulation. He also has deep experience with the regulation of mobile and e-health technologies.
Mr. Cooper is qualified in the United States, United Kingdom, and Ireland, and also has been appointed to the advisory and expert boards of privacy NGOs and agencies, such as Privacy International and the European security agency, ENISA.
---
Peter Dieners is the Regional Managing Partner for Germany at Clifford Chance in Düsseldorf. He specializes in healthcare related regulations, healthcare fraud and abuse prevention, compliance and healthcare-related commercial and corporate transactions. He heads the Global Healthcare and Life Sciences Group of the firm. He advises leading pharmaceutical, medical device, and chemical companies on all of their business-critical corporate, commercial, and compliance matters, including investigations and related prevention counseling. He also acts for trade associations and companies vis-à-vis government agencies in relation to legislative projects and amendments as well as for the elaboration of compliance-related industry codes of conduct.
Mr. Dieners is Co- Chair of the EUCOMED Legal Affairs Focus Group (LA FG) and Compliance Network, and a Member of the Legal Committee of the Association of Medical Device Manufacturers (BVMed) and BVMed Healthcare-Compliance Committee. He was recognized in both the transactional and regulatory chapters Who is Who Legal – Life Sciences 2013, highly recommended as a "brilliant brain" by Compliance-Investigations and recommended by Practical Law Multi-Jurisdictional Guide 2012 – Life Sciences.
---
Diva Duong is Vice President of Compliance EMEA at IMS Health in Paris. Presently as Global Compliance Solutions Partner at QuintilesIMS, he is responsible for all compliance activities addressing global, regional and national compliance requirements and data privacy regulations.
Mr. Duong has over than 16 years of compliance, auditing and financial experiences related to corporate issues in the life sciences industry. Diva conducted many compliance reviews, risk assessments and audits for large and mid-sized pharmaceutical, biotechnology and medical technology companies with compliance issues related to commercial and industrial operations ensuring compliance with applicable policies and procedures as well as compliance requirements.
Prior to joining QuintilesIMS, Mr. Duong worked as Vice President Compliance EMEA-APAC at Cegedim supporting the healthcare sector to comply with transparency regulations in more than 30 countries. Prior to his tenure at Cegedim, he worked for a management consulting firm dedicated to compliance issues in the life science industry based in New York, as a corporate auditor and financial analyst with Sanofi in Paris and Frankfurt; and as a senior auditor with a Certified Public Accountants firm in New York.
Mr. Duong was awarded a master's degree in finance and management and a bachelor's degree in management by the University of Sorbonne in Paris, France. Diva was certified from the Healthcare Compliance Leadership Program at INSEAD Business School and from the Healthcare Compliance & Ethics Program at Sciences Po & Seton Hall University School of Law
---
Sue Egan is Director and Principal Consultant at Sue Egan Associates in London. She offers the benefits of her thirty years of practical experience and pragmatic approach to organizations of all types and sizes needing to improve their performance in the key areas of Corporate Governance, Compliance, Risk Management, and Change Management.
Ms. Egan has an MBA from Cranfield University School of Management, a BSc in Math and Physics from Manchester University, is a Fellow of the Chartered Management Institute, and a member of the Non-Exec Directors' Club. Sue Egan Associates Limited is also a member of the Thames Valley Chamber of Commerce Group.
Ms. Egan's positive, practical approach and influencing skills have enabled her clients to achieve their business goals in a wide range of situations from single person projects to cross-functional teams across cultural and geographic boundaries and at all levels up to and including main board.
Ms. Egan is a founder member of the organizing committee of the International Pharmaceutical Compliance Congress and Best Practices Forum conferences. She has a high reputation as a speaker and presenter of case studies at conferences, in the U.S., Europe, Asia Pacific, and Latin America. She also delivers presentations and training using web-based tools.
Ms. Egan began her career in IT, spending almost twenty years developing software, managing projects and teams, training people, and setting the technology strategy. From this background, and her Project Management qualification gained while studying for her MBA, she developed the Change Management techniques that she now uses in organizations of all types and sizes to help them to manage change.
During the last twelve years, Ms. Egan has also been a Compliance Officer at all levels from single marketing company to international VP. The experience she gained whilst performing these roles enabled her to develop the Corporate Governance and Compliance knowledge and techniques that she applies to her consultancy work. She has developed different aspects of her Risk Management knowledge and experience from both her IT roles and her Compliance Officer roles.
In November 2009, Ms. Egan attended the two-day Non-Executive Directors' Seminar at Cranfield University School of Management to add the theory of Corporate Governance to her practical knowledge, to enable her to better understand her role as a school governor, and to prepare her for possible Non-Executive Director roles in the future.
Ms. Egan has worked for companies including GlaxoSmithKline, AstraZeneca, Wickes and Hoskyns (now part of Cap Gemini). She has excellent current contacts at senior levels within the global life science sector (including pharmaceuticals, biotechnology, and medical devices companies) based on her reputation for getting things done and her regular conference speaking and case studies engagements.
---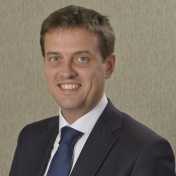 George Fife is a Partner at EY in Paris. He specializes in assisting companies with global risk and compliance assessments and investigations. He works closely with management teams, chief compliance officers, general counsels, and chief audit executives to identify enforcement risks, determine potential vulnerabilities, and recommend solutions from business and operational perspectives to prevent, detect, and respond to compliance risks.
Mr. Fife is a compliance and ethics professional with more than eighteen years of in-house compliance ethics experience. He has first-hand international experience in building, managing, and assessing effectiveness of compliance programs in the areas of anti-corruption and anti-bribery (such as U.S. FCPA, UK Bribery Act, Italy d.lgs 231/01), anti-trust and competition, off-label and disguised promotion, pharmaceutical and medical device self-regulation and codes, among others, embedding compliance analytics into monitoring, responding to government investigations, and designing cutting-edge compliance solutions in anticipation of new emerging risk areas, such as transparency.
Mr. Fife assists clients to pragmatically develop and assess their compliance and monitoring programs based on company culture and level of maturity, driving investigations and developing forensic technology analytical solutions into their monitoring programs.
Prior to EY, Mr. Fife worked at Bristol-Myers Squibb, where he served as EMEA Executive Director Compliance & Ethics and global anti-corruption and third-parties. Prior to BMS, he worked at GE Healthcare in a regional EMEA Compliance and Third-Parties Manager role as well as at GE Capital, starting as an FMP and working on several new acquisitions integration.
---
Paul Fishman is a Distinguished Visiting Fellow at Seton Hall Law in Newark, New Jersey, and Former U.S. Attorney for the District of New Jersey. Prior to his joining the faculty of Seton Hall Law, he served as the United States Attorney for the District of New Jersey for over seven years. He was nominated for that position by President Barack Obama in June 2009. He was confirmed unanimously by the U.S. Senate on October 7, 2009, and sworn in on October 14, 2009. He resigned as U.S. Attorney on March 10, 2017.
As U.S. Attorney, Mr. Fishman was responsible for overseeing all federal criminal investigations and prosecutions in New Jersey, including matters involving national security, political corruption, healthcare, securities, mortgage and corporate fraud, gang violence, narcotics distribution, civil rights, tax evasion, and environmental crimes. He also was responsible for all affirmative and defensive civil litigation in New Jersey in which the federal government had an interest. As U.S. Attorney, he supervised an office with approximately 150 attorneys and 125 support personnel in Newark, Camden, and Trenton with an annual budget of approximately $31 million.
In addition to his service as U.S. Attorney, Mr. Fishman was appointed by Attorney Generals Eric Holder and Loretta Lynch as a member of the Committee of U.S. Attorneys (AGAC), and he served as Vice-Chair and Chair of that Committee. Created in 1973, the AGAC provides advice and counsel to the Attorney General on policy, management, and operational issues affecting the offices of the United States Attorneys and the Department of Justice across the country.
Mr. Fishman has spent much of his professional career in public service. After graduating from law school, he clerked for the Honorable Edward R. Becker of the United States Court of Appeals for the Third Circuit. He was an Assistant United States Attorney from 1983 to 1994. During that time, he served as Deputy Chief of the Criminal Division, Chief of Narcotics, Chief of the Criminal Division, and First Assistant U.S. Attorney. From 1994 to 1997, he was a senior adviser to Attorney General Janet Reno and Deputy Attorney General Jamie Gorelick. In addition to his public service, Mr. Fishman was a partner in the law firm of Friedman Kaplan Seiler & Adelman, where he headed the firm's white collar practice and handled complex civil litigation from 1998 to 2009. Mr. Fishman graduated magna cum laude in 1978 from Princeton University, and cum laude in 1982 from Harvard Law School, where he was the Managing Editor of the Harvard Law Review. In 2017, he was awarded an Honorary Doctorate of Law by Seton Hall University School of Law.
---
Dominique Laymand is Senior Vice President, Chief Ethics and Compliance Officer at Ipsen in Paris. She is in charge of leading the strategy, maintenance, and monitoring of the company's Global Compliance & Ethics program, based on an integrated risk mitigation approach and on strong Business Integrity Standards. She reports directly to David Meek, IPSEN Chief Executive Officer.
In a former role, Ms. Laymand acted as Vice-President of Ethics & Compliance of Bristol Myers Squibb, setting up and managing the Ethics & Compliance program for Europe, Middle East, Africa, Turkey, and Russia. She currently chairs the Compliance Committee of the European Federation of Pharmaceutical Industry and Associations (EFPIA).
Ms. Laymand is the President of ETHICS, which is an association in which members are International Ethics and Compliance Professionals, in the healthcare sector.
---
Abdul Luheshi is Executive Director, Global Operations of Ethics & Compliance at Astellas Pharma in London. He has almost twenty years of experience in ethics and compliance. During this time, he has led the compliance organization for Johnson & Johnson in the Asia Pacific region, followed by a time as a consultant, and is currently leading the Group Operations team of the E&C organization of Astellas.
Originally an organic chemist, post-MBA, Mr. Luheshi has held positions in operations management and finance across chemical, agrichemical, and healthcare industries.
---
Geneviève Michaux is a Partner at Mayer Brown in Brussels. She is a Belgian- and French-qualified lawyer who focuses on European, French, and Belgian food and drug law, with particular emphasis on issues surrounding the regulation of drugs, biologics, medical devices, cosmetics and food in Europe, both at the Union and national level.
Ms. Michaux's work covers a wide range of issues, including regulatory status of borderline products, clinical trials, life cycle management, labeling and promotions, and issues raised by specific categories of medicinal products, such as orphan or advance therapy medicinal products. She provides assistance to pharmaceutical companies on important new legislative projects and policy developments in the EU. She regularly instructs and supervises local counsels for pan-European or worldwide projects. She also has broad litigation experience in life science matters, including product liability, advertising and promotional activities, and generic approvals.
Ms. Michaux is recognized as one of the "Most Highly Regarded Individuals" in the regulatory field (Who's Who Legal, Life Sciences 2016). In the same publication, her clients reported that she has an "unsurpassed knowledge of legal areas," as well as being "extremely dedicated to the case and the client." She has published a number of articles on food and drug law and regularly speaks at legal and regulatory conferences on pharmaceuticals and medical devices.
Ms. Michaux obtained a ULB, magna cum laude, from the Université Libre de Bruxelles, and her LL.M. from Harvard Business School.
---
Edward Miller is a Partner at Reed Smith in London. He practices in international transactional work and U.K. and European competition and anti-trust regulation. He has particular experience in advising French, U.S., and U.K.-based quoted and unquoted international groups regarding the establishment and termination of international joint ventures, mergers and acquisitions, and cross border commercial agreements (including distribution and licensing arrangements, projects, engineering contracts, and public authority contracting) in a range of industries including healthcare, food, energy, transport, consumer goods, and luxury.
Mr. Miller also focuses on competition and anti-trust law and has successfully represented clients in investigations conducted by the European and U.K. authorities, in the conception and implementation of international pricing and distribution structures, and in obtaining multi-jurisdictional merger clearances.
Mr. Miller has been described in legal reviews as excellent, straightforward, and extraordinarily responsive. He was named as a "Life Sciences Star" by LMG Life Sciences Guide in 2014 for his finance and transactional work for life sciences companies in the United Kingdom.
Mr. Miller attended the University of Oxford, Oriel College (1982), the Free University of Brussels for his Licence Spéciale en Droit Européen (1983); holds an L.L.M. in International Law from the Hebrew University of Jerusalem (1985); and his Solicitors Finals from Manchester Polytechnic (1986).
---
Arthur Muratyan is Secretary General of ETHICS, International Society of HealthCare Ethics and Compliance Professionals in Paris. He is a lawyer with long-standing experience in the Pharma Industry. In 2011, he retired from Sanofi, where he was VP-Head of Legal Corporate and Global Compliance Officer.
Mr. Muratyan is Secretary General of ETHICS. He was recently appointed as a new member of the EUCOMED Independent Compliance Panel. He is also member of the Board of ICC-France (International Chamber of Commerce-France).
---
Gerald Orlik is Global Business Partner of Ethics & Business Integrity at Sanofi in Paris. He has been in his current role at Sanofi since January 2016 for the two Global Business Units (GBUs), General Medicines & Emerging Markets (GEM), and Consumer HealthCare (CHC). Prior to that, he was head of Compliance for Europe at Sanofi. In his new role, he provides strategic compliance leadership and support to the GEM & CHC projects and initiatives and acts as primary point of contact for the GBUs for implementing, promoting, and enforcing compliance standards. He also supports Global Ethics & Business Integrity in addressing strategic priorities and serves as the liaison between the GBUs and the Global Ethics & Business Integrity organization.
Prior to joining Sanofi, Mr. Orlik served as VP & EMEA Chief Compliance Officer at Mylan. He created the function, designed, and implemented the compliance program for EMEA region. Before Mylan, he served as Schering-Plough's Director of Compliance and Business Practices, a member of the executive committee for the French subsidiaries, overseeing all compliance-related matters for both human and animal health operations, primarily focused on sales and marketing activities, but also covering clinical trials, medical affairs, and manufacturing. Prior to Schering-Plough, he served for various industries in the field of global risk management services with the audit and advisory services firm PricewaterhouseCoopers.
Mr. Orlik has a strong project management practice and extensive experience in governance, internal control, and risk management.
Mr. Orlik graduated in management control from University Paris-Dauphine and completed a post-graduate degree in computer sciences. Senior officer in the French Army Reserve, he graduated from the college of higher education of the Army (CESAT/ESORSEM) and has been awarded Knight of the National Order of Legion of Honor and Knight of the French National Order of Merit.
---
Kirk Ogrosky is a Partner at Arnold & Porter Kaye Scholer in Washington, D.C.. He represents clients in government investigations, qui tam litigation, and trial. Serving corporations and executives in the pharmaceutical, medical device, provider, and government contracting industries, he has a distinguished track record of successful and timely resolutions to some of the most complex issues faced by industry. He is a skilled trial lawyer and litigator having taken over forty defendants to verdict in federal jury trials over the past twenty years.
Prior to joining the firm, Mr. Ogrosky served as the most senior criminal healthcare fraud prosecutor at the U.S. Department of Justice (DOJ) from 2006 to 2010. He has been widely recognized as the architect behind modern criminal healthcare enforcement programs after creating and managing the Medicare Fraud Strike Force. While at DOJ, he managed prosecutors across the country handling False Claims Act parallel proceedings, FCPA investigations, and securities fraud matters. He worked closely with attorneys from the OIG at HHS and he served on committees of the President's Healthcare Fraud Prevention and Enforcement Action Team. He also served as an Assistant U.S. Attorney in the Southern District of Florida from 1999 to 2004.
Ranked as a leading lawyer by Chambers USA and one of the top-100 lawyers in D.C. by SuperLawyers, clients praise Mr. Ogrosky's "great judgment" and "exceptional work." He received the U.S. Attorney General's Award for Distinguished Service in 2008; U.S. Assistant Attorney General's Award for Special Initiative in 2007; HHS OIG's Exceptional Achievement Award in 2010; and the EOUSA Director's Award for Superior Performance as an AUSA in 2003.
Mr. Ogrosky received a B.A. from Washington University in St. Louis and his J.D. from The George Washington University Law School.
---
Winston Paes is Counsel at Debevoise & Plimpton in New York and a member of the firm's White Collar and Regulatory Defense Group. His practice focuses on white collar criminal defense, regulatory enforcement, and internal investigations.
Prior to joining the firm in 2017, Mr. Paes served for nine years as an Assistant U.S. Attorney in the Eastern District of New York, the final two years of which he spent as the Chief of the Business and Securities Fraud Section. As Section Chief, he supervised a team of twenty experienced federal prosecutors focused on white collar matters. Under his leadership, the EDNY significantly expanded its white collar practice and prosecuted a number of the Department of Justice's most high-profile matters. Before his appointment as a Section Chief, he also served as the Deputy Chief of the Business and Securities Fraud Section and Supervisor of its Medicare Fraud Task Force.
During his tenure as a federal prosecutor, Mr. Paes investigated and prosecuted a number of notable criminal matters, primarily related to securities and accounting fraud, insider trading, cybercrime, kickback schemes, money laundering, violations of the Foreign Corruption Practices Act, Bank Secrecy Act, and Food, Drug and Cosmetic Act. In his leadership position, he worked closely with senior officials at the Securities and Exchange Commission, the Federal Bureau of Investigation, the Commodities Futures Trading Commission, the Federal Reserve Bank of New York, and other foreign and local regulators. He successfully tried ten jury trials, including six white collar trials, and argued twelve appeals before the U.S. Court of Appeals for the Second Circuit. He is also a recipient of the Department of Justice Director's Award for Superior Performance and the Inspector General Council's Excellence in Litigation Award.
From 2003 until 2008, Mr. Paes was a litigation associate for a major international law firm. He earned his J.D., magna cum laude, from Brooklyn Law School in 2003, and received his B.A., magna cum laude, from the State University of New York, Stony Brook in 1998.
Mr. Paes is a member of the Board of Advisors of New York University Law School's Program on Corporate Compliance and Enforcement and a member of Board of Directors of Brooklyn Law School's Alumni Association.
---
Marie-Claire Pickaert is Deputy Director General and Member of General Management at EFPIA in Brussels. Since 2008, she has coordinated EFPIA's ethics and compliance activities. Following the adoption of the 2010 Leadership Statement calling for greater transparency, accountability, and ethical behaviour within and industry framework of self-regulation, she took the lead of activities, including the creation of the EFPIA ethics platform and the development of the EFPIA Disclosure Code. She is acting as the Chief Ethics & Compliance Officer at EFPIA.
In 2015, Ms. Pickaert was asked to take the role of Ambassador to the Medical Communities, coordinating EFPIA's relationships with medical & scientific societies, including learned societies, also through professional communities within the pharmaceutical companies that interact with medical communities.
Ms. Pickaert has her masters with honors in Economic Science from the Vrije Universiteit te Brussel (Belgium) – with honours. Her thesis is titled: Economic and Social Impact of Education and the Value of Human Capital – first class honours. She also has continued education and specialization – postgraduate/executive training in Applied Psychology in Economics (two years), Auditing and Valuation of Enterprises (two years), and Hospital Management (one year).
---
Alexandre Regniault is a Partner at Simmons & Simmons LLP in Paris. He is is the Head of the firm's Life Sciences sector team, which comprises over 120 lawyers (many with bioscience and pharma law qualifications), dedicated sector analysts, and external industry consultants.
Mr. Regniault is based in Paris and specializes in dispute resolution and regulatory advice, working principally on behalf of pharmaceutical, medical devices, and biotech companies, and their insurers. He has developed specific expertise in legal and strategic advice on health products compliance and market access, from clinical trials to health technology assessment, pricing, and reimbursement. He is experienced in crisis management and frequently liaises with the French regulatory authorities on behalf of industry players.
Mr. Regniault is a Vice-President of France Biotech and a Board member of the French association of executives in the medical device industry, ACIDIM.
---
Brian Sharkey is Vice President of Porzio Life Sciences, LLC in Morristown, New Jersey. He collaborates with company directors, managers, and regulatory professionals to maintain the content of Porzio Life Sciences' products and services. He focuses on international transparency laws, codes, and regulations affecting the life sciences industry. Specifically, he analyzes the reporting obligations that companies have under governmental regulatory schemes or industry self-regulation in countries outside the United States and counsels clients on how to comply with them. He has also been involved in the development of Porzio's International Life Sciences Transparency Database, and has written and spoken extensively on the topic of international transparency.
Mr. Sharkey is also a Principal of Porzio, Bromberg & Newman PC and a member of the firm's Life Sciences Compliance and Regulatory Counseling Department.
Mr. Sharkey received a J.D. from Seton Hall University School of Law, magna cum laude, and his B.A. from The College of New Jersey. He is recognized on the New Jersey Super Lawyers "Rising Stars" List, 2007, 2009 - 2015.
---
Dr. Robert Skinner is Ethics & Compliance Officer for Emerging Markets and Global Franchises at GSK in London. He has 26 years' experience within the pharmaceutical industry, mainly in Clinical Research and Compliance. His main responsibility is working with business and compliance teams to identify and mitigate risks, including those related to anti-bribery and corruption, third party oversight, patient safety, commercial practices, scientific engagement, and merger and acquisition activities. His previous role was Head of Medical Operations at GSK for the Emerging Markets & Asia Pacific region.
Dr. Skinner is a certified "Leading Professional in Ethics & Compliance" (LPEC), an honorary member of the UK Royal College of Physicians' Faculty of Pharmaceutical Medicine, and a Visiting Lecturer at the University of Surrey and King's College London. He obtained his Ph.D. from King's College, University of London.
GGG
---
David Smith is a Partner in Fraud Investigation & Dispute Services at EY in Moscow. He has extensive experience in the areas of leading multi-national compliance projects, conducting fraud investigations, and quantification of loss and damage in legal disputes. Since first joining EY and FIDS in 1998, he has worked in EY's practices in England, Ireland, Australia, Czech Republic, Romania, and since 2012, in Russia. In addition, he has also worked in the United Kingdom's Serious Fraud Office and in public accounting practice in Australia. He is a regular presenter at client events on the Russian market and as a leader of internal trainings for EY's European practice.
Mr. Smith specializes in the life sciences industry and has experience in leading compliance, investigation, and due diligence projects for a wide range of international manufacturers in the Russia, Ukraine, and Kazakhstan markets. Within the life sciences industry, he has: lead in-depth compliance reviews conducted for a global manufacturer in their Russia and CIS markets, which occur in each market two to four times a year as part of a global engagement; acted as global coordinator for a European-based global pharmaceutical company conducting compliance reviews in smaller markets. His role there included preparation of work plans, remote management of reviews in various countries, and managing the client relationship, as well as coordinating provision of local resources to assist the client's internal audit teams on compliance reviews globally; and led a post-acquisition investigation on behalf of a global pharmaceutical company covering four European countries. He conducted detailed assessments of sales models, accounting records, and interactions with health care professionals, working extensively with external counsel in preparation for reporting to regulators.
---
After having studied Political sciences at Sciences Po, Marie-Helene Weber-Goubin studied at Bridgewater College in Virginia and received a B.A. in International Studies. She then graduated from the College of Europe in Bruges, specializing in European public affairs, and has been working at the European Commission, the French Chambers of commerce, and in the pharma industry as a lobbyist.
Since 2010, Ms. Weber-Goubin has been working at Sciences Po Executive Education as the Director of Programs in charge of a variety of international programs in public affairs and public health.