Seton Hall Law Ranks 31st in Nation for First Time Bar Passage Rate
---
March 14, 2023
---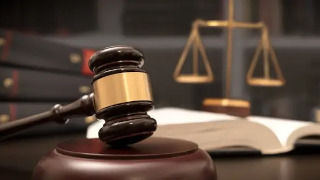 Seton Hall University School of Law ranked 31st in the nation for first-time bar passage rate. According to statistics released by the American Bar Association for 2022 bar exam takers, Seton Hall Law exceeded the New Jersey state average by more than 14 points with a pass rate of 85.71 percent– compared to the state first-time pass rate of 71.43 percent. In addition, the school's pass rate surpassed other law schools in New Jersey by roughly 17 points.
Pepperdine Law School Dean Paul Caron, a noted expert on law school rankings, compiled the ABA numbers and ranked the law schools according to bar passage rate in excess of state average in the same manner U.S. News and World Report does in their ranking of law schools.
Seton Hall Law's placement at number 31 among the 196 law schools ranked in the calculation means that it is in the top 16 percent for this outcomes-based measure. In the northeast metropolitan region, including New York, New Jersey, Connecticut, and Massachusetts, Seton Hall surpassed all other law schools with the exception of Harvard and Yale.
Among Catholic universities, Seton Hall Law placed third.
"It is rankings like these — that measure student outcomes – that best gauge the value of a Seton Hall Law degree," said Interim Dean John Kip Cornwell. "We prepare our students for the practice of law and that is reflected in a first-time bar passage rate well surpassing the state average."
More Rankings
Recently, Seton Hall Law was ranked among the "Best Law Schools" in the United States for 2023 by The Princeton Review. As noted in a previous article, as part of their ranking, The Princeton Review focuses on what it calls "Career Rating" which "is based on the confidence students have in their own school's ability to lead them to fruitful employment opportunities, as well as the school's own record of having done so."
Importantly, the Career Rating for a law school takes into account objective measures, such as median starting salaries of graduates, the percentage of students passing the bar the first time, and the percentage of graduates employed in a job that requires bar passage.
Using that methodology, The Princeton Review ranked Seton Hall Law 43rd, within the Top 25 percent of all accredited law schools in the nation for Career Rating.