New Jersey Commissioner of Health Addresses Hospital/Nursing Home COVID-19 Issues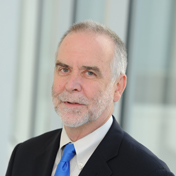 By John Jacobi
Published 2020-04-03
---
New Jersey hospitals are on the front lines in the fight against COVID-19. They have experienced many struggles in the last several weeks, including shortages of ventilators and PPEs, lack of day care for their workers' children, and high levels of stress for their careviers. One significant problem has now been addressed by Commissioner Judy Persichilli of the New Jersey Department of health.
As the daily census in hospitals began to grow, administrators were concerned that patients ready to move from the hospital to a less acute setting would be blocked by reluctance of step-down faclities to accept patients who are, or may be, positive for infection with COVID-19.
In a letter dated March 31, 2020 to adminstrators of nursing homes and comprehensive rehabilitation hospitals, Commissioner Persichilli explained her purpose:
In order to respond to the increase in positive cases there is an urgent need to expand hospital capacity to be able to meet the demand for patients with COVID-19 requiring acute care. As a result, this directive is being issued to clarify expectations post-acute care settings receiving patients/residents returning from hospitalization and for accepting new admissions.
It is clear that New Jersey's hospitals needed to develop as much surge capacity as possible. The Commissioner spoke directly and forecefully to prevent a bottleneck of patients no longer in need of acute care lingering in a hospital:
No patient/resident shall be denied re-admission or admission to the post-acute care setting solely based on a confirmed diagnosis of COVID-19. Persons under investigation for COVID-19 who have undergone testing in the hospital shall not be discharged until results are available. Post-acute care facilities are prohibited from requiring a hospitalized patient/resident who is determined medically stable to be tested for COVID-19 prior to admission or readmission. [emphasis in original]
The Department also released a table with guidance for careing for patients received from hospitals, carefully tailored to the specific context in which the step-down facility finds itself:
In a third document, the Department provided clarification of an issue causing confusion in New Jersey and elsewhere: who in a facility such as a nursing home should wear a mask? Practices have varied over the last several weeks from place to place and facility to facility. The Department, again, spoke clearly and definitively: All step-down facilities are required to "[i]mplement universal masking of all persons (e.g., staff members, visitors, clergy) entering the facility, with a surgical or isolation mask (not a respirator). Symptomatic patients/residents should be masked during direct care. If a mask is not tolerated, use of a tissue to cover the nose and mouth is appropriate."
The Commissioner of Health has tremendous responsibility and concomitant power in these times of public health emergency. She is the licensing authority for hospitals, nursing homes, and comprehensive rehabilitation hospitals. This week, she has stepped up and spoken forcefully and clearly at a time when confusion could mean chaos and harm to patients.
---
John Jacobi is the Dorothea Dix Professor of Health Law & Policy and the Faculty Director of The Center for Health & Pharmaceutical Law at Seton Hall University School of Law. He specializes in the areas of finance, insurance, access to healthcare for vulnerable populations, mental health law, and disability law. Professor Jacobi's biography and publications are available online.