Jay E. Town '98: A Veteran with an Impeccable Military Service Record and Professional Legal Career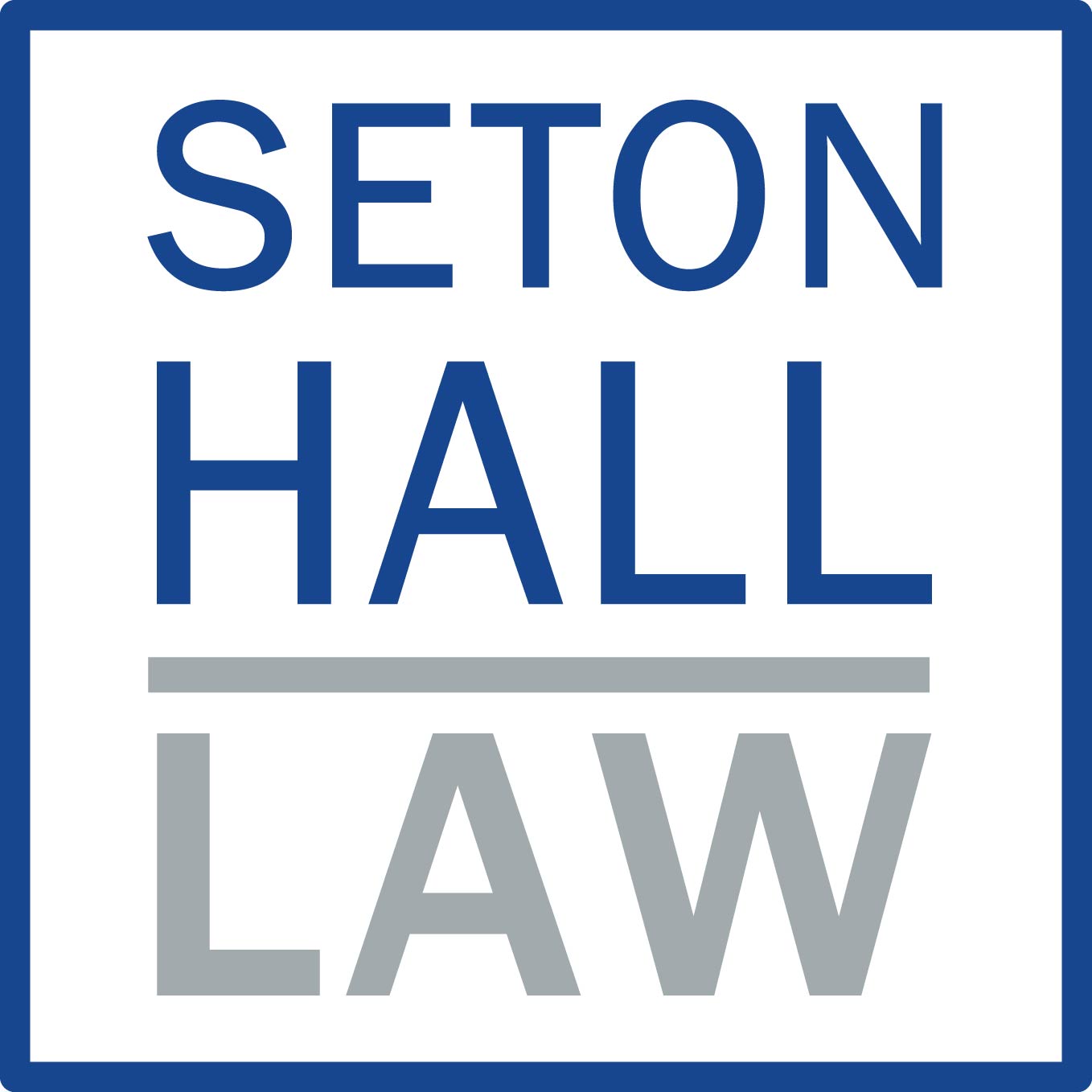 Published 2020-11-09
---
Many Seton Hall Law students and alums choose to serve in our nation's armed forces. Answering this call with courage, personal sacrifice, and a strong sense of altruism for their fellow citizens, Seton Hall Law veterans enrich our community because they exemplify what it truly means to give back. Their strength and selflessness inspire us to be better versions of ourselves. This call is certainly a strong reason why they choose to pursue a legal career – to serve generously again in the interests of transforming the lives of others through the power of the law. November is National Veterans and Military Families Month. As we take a moment to reflect on the blessings we have because of their sacrifice, we realize the importance of telling their personal stories and how Seton Hall Law assisted in expanding their own personal calls to service.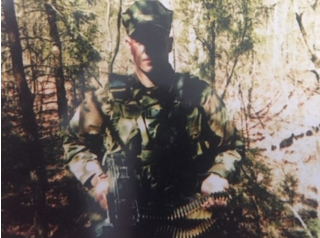 Jay E. Town '98 is one such veteran with an impeccable military service record and professional legal career. He joined the United States Marine Corps in 1996 and served for 12 years, achieving the rank of Major before receiving an honorable discharge in 2008. His decision to attend Seton Hall Law drove his call to service in the Armed Forces. He would go on to be a Judge Advocate in the Marines and help form the Madison County Veterans Court in Alabama commissioned to the physical and mental health of veterans in the criminal justice system. From there, he would go on to be Senior Violent Crimes Prosecutor in the Madison County District Attorney's Office from 2005-2017, where he formed the first Veterans Treatment Court in the State of Alabama. Jay was nominated by President Donald Trump to serve as the United States Attorney for the Northern District of Alabama and was sworn in later the same summer. While U.S. Attorney, Town served as Chairman of the Servicemembers & Veterans Rights Subcommittee and was the primary liaison to the Attorney General of the United States on legal issues impacting veterans. Town spent a few moments with us on a number of topics ranging from why he joined the Marines, why he chose Seton Hall Law, to advice he has for veterans entering law school. He concludes with how Seton Hall Law prepared him for the prominent positions he has held in his career.
Who are what inspired you to join the Marines?
During my time at the University of Notre Dame, many of my classmates and good friends were ROTC. By the time I arrived at Seton Hall Law, many of them were already preparing to head off to the fleet and do great things. They inspired me to consider the military as a career path. I knew from the beginning that if I was to dedicate myself to military service that my goal was to become a Marine. The Marine Corps will forever be the greatest organization of which I had the privilege to be a part. Sharing that uniform with so many brave men and women – past and present – will always be one of the high honors of my life.

Why did you choose Seton Hall Law to pursue your legal education?
I chose Seton Hall Law because I wanted to stay within the framework of Catholic education. That will always be very important to me and I certainly was blessed with that environment at Seton Hall Law. But just as important was the reputation that Seton Hall Law had built, and was building, as one of the finest law schools in America. Dean Boozang and many of the current professors – even some of my classmates – are still on campus teaching eager minds the practice of law. I don't know if the world needs more lawyers, but it sure needs more good ones!

What advice would you have to veterans entering law school?
My advice to the men and women who have served our country in uniform as they enter law school is threefold:

One, use the immense training you have received, especially as it relates to discipline, to negotiate through law school…especially your first year. There is no academic encounter like 1L and it requires organization, dedication, and determination to succeed. Being smart is not enough. Everyone in 1L is smart and some of them won't be there come second year.

Secondly, DO NOT COMPETE WITH YOUR PEERS. What I mean by that is when seeking employment, clerkships, or whatever the next step might be, rely upon your individual accomplishments, your individual acumen, and those virtues that endow "you" to reach your goals. You do not have to tear down others to be the tallest standing.

Finally, continue your service. It is not necessary that your legal career be one of public service, like a prosecutor for instance, but find something outside of the firm or the office that allows you to contribute to some cause worthy of your time. Engage in philanthropy. Continue to serve. Your time, talent, or treasure can always make a difference in the lives of others. It's my judgment that every lawyer, but especially veterans, should embrace this philosophy. And then pass it on!
On August 11, 2017, Town was sworn in as the United States Attorney for the Northern District of Alabama. Being nominated by the President and confirmed by the Senate is a once in a lifetime opportunity. He capitalized on the experience by spearheading the greatest increase in federal prosecutions in the history of the Northern District and creating numerous programs now acclaimed as best practices by U.S. Attorneys.
Is there an accomplishment during your time as U.S. Attorney that you are most proud of?
I am incredibly proud of the relationships that the Department of Justice, my office in particular, built with local and state law enforcement, which includes state prosecutors. Early on we recognized that most of the investigations and prosecutions in this country take place at the state level. In fact, I personally resisted cooperating with "the feds" during my time as a state prosecutor. That was a mistake…is a mistake. With prison overcrowding and depleting state budgets, the cooperatives we built were leveraged to transfer the prosecution of violent recidivists to federal court, where there is no sanctuary of parole. Since 2017, the Justice Department has broken every record for the prosecution of violent offenders…especially drug dealers and trigger pullers.

I am also very proud of the work that I contributed to the "China Initiative", which is the Administration's whole-of-government approach to dealing with the threats that Communist China poses to our national security and American economy. American ingenuity and intellectual property is being compromised by China, costing the U.S. hundreds of billions annually, which is why our counter to Chinese economic espionage and market manipulation has been so critical in the defense of our nation.

Also, I had the privilege to serve on the President's Commission on Law Enforcement & the Administration of Justice…the first of its kind since LBJ. I was honored to Chair a Working Group for the Commission and truly believe that the work we have collectively provided the President offers positive reforms to the criminal justice system.

Finally, I had the privilege to argue before the Eleventh Circuit Court of Appeals on behalf of the United States. I cannot imagine another scenario where I am asked to represent the United States before an appellate court.
In his transition to the private sector on July 15, 2020, Town pursued another opportunity to protect the defense of our nation once again. Town is currently the Vice President and General Counsel of Gray Analytics, a military and aerospace defense contractor that develops and provides, among other things, cyber and supply chain security measures to both the Defense Industrial Base and commercial sectors. As VP, Town is engaged in business development, oversees the company's Investigations Group (e.g., digital forensics, internal investigations, M&A monitorships, etc.), and engages routinely with media, legislators, C-suite executives, and well-placed government personnel. As General Counsel, Town provides daily legal advice to the executive team, examines contractual relationships, and monitors internal policies, compliance, and risk management for the company.
In addition to his professional service, his imprint can be found on a number of charitable boards. Towns is a member of the Congressional Medal of Honor Foundation and is a director for America's Warrior Project. The National Society of the Daughters of the American Revolution honored him with the Medal of Honor for his contributions to the veteran community. He also is a founding member of The Bennie Adkins Society, which offers scholarships to veterans in Alabama. In 2011, Town co-authored an amicus curiae brief in U.S. v. Alvarez which was a U.S. Supreme Court case involving the Stolen Valor Act. Town assisted Congress in following the Supreme Court's ruling in Alvarez to craft a subsequent version of the Stolen Valor Act, which remains the law of the land today. Finally, Town served as Chairman of the Board for the Boys & Girls Clubs of North Alabama, having been a member of that board for nearly a decade.
Looking back, how did Seton Hall Law prepare you to serve in the prominent positions you have held?
Most importantly, I took away a skillset from Seton Hall Law that I was only able to appreciate much later in my career. The education I received there truly laid the foundation for my career. I learned "how to read", meaning I learned how to quickly parse through a granular set of facts and quickly identify the issue or issues challenging those facts as they collide with the law. Possessing this legal dexterity is truly the one thing good attorneys bring to bear that positively distinguishes us from other professions…and frankly each other. Perhaps just as important were the relationships that I made while in law school that I still hold dear. Whether it was the Deans, professors, or my classmates, life is so often times about relationships and I am grateful for the lifetime friendships I made at Seton Hall Law. And have cherished since.
The mission of Seton Hall Law is focused on preparing students to be practice ready when they graduate and on producing lawyers who represent the core values of integrity, loyalty and engagement. Through an earnest passion for the rule of law, compassion for the veteran community, and a steadfast commitment to public service and safety, Jay Towns represents these values and is an inspiration for future generations of law students, but particularly to veteran law students.
Seton Hall Law Professor and U.S. Army Veteran, Jennifer Oliva, keeps our alumni apprised of legal changes that impact veterans.
Professor Oliva recently published an article titled Representing Veterans in the Southern Methodist University Law Review advocating that veterans should have the right to counsel in their initial VA benefits claims. Title 38 of the United States Code precludes veterans from the right to judicial oversight of Department of Veterans Affairs decisions that deny them of benefit entitlements. Federal statute also denies veterans the ability to retain counsel at the commencement of the VA claims process and to bring tort actions against the federal government to vindicate injuries they obtained while in-service. Oliva examines the historical context of these policies and provides an impassioned call to reform these unjust practices. Read the full article here.
She also recently published a book chapter The Price of the Black Dollar: Veteran Coal Miners and the Right to Health, in When Business Harms Human Rights: Affected Communities That Are Dying To Be Heard (Karen Bravo, Jena Martin, & Tara Van Ho, eds.) (2020). The chapter explores the significant health and environmental impacts experienced by veterans and their communities related to coal-mining and military service through first-person narratives. The book is available here.