Judge Thomas Moore '80 and Alessandra Moore '21: A Father and Daughter  Seton Hall Law Connection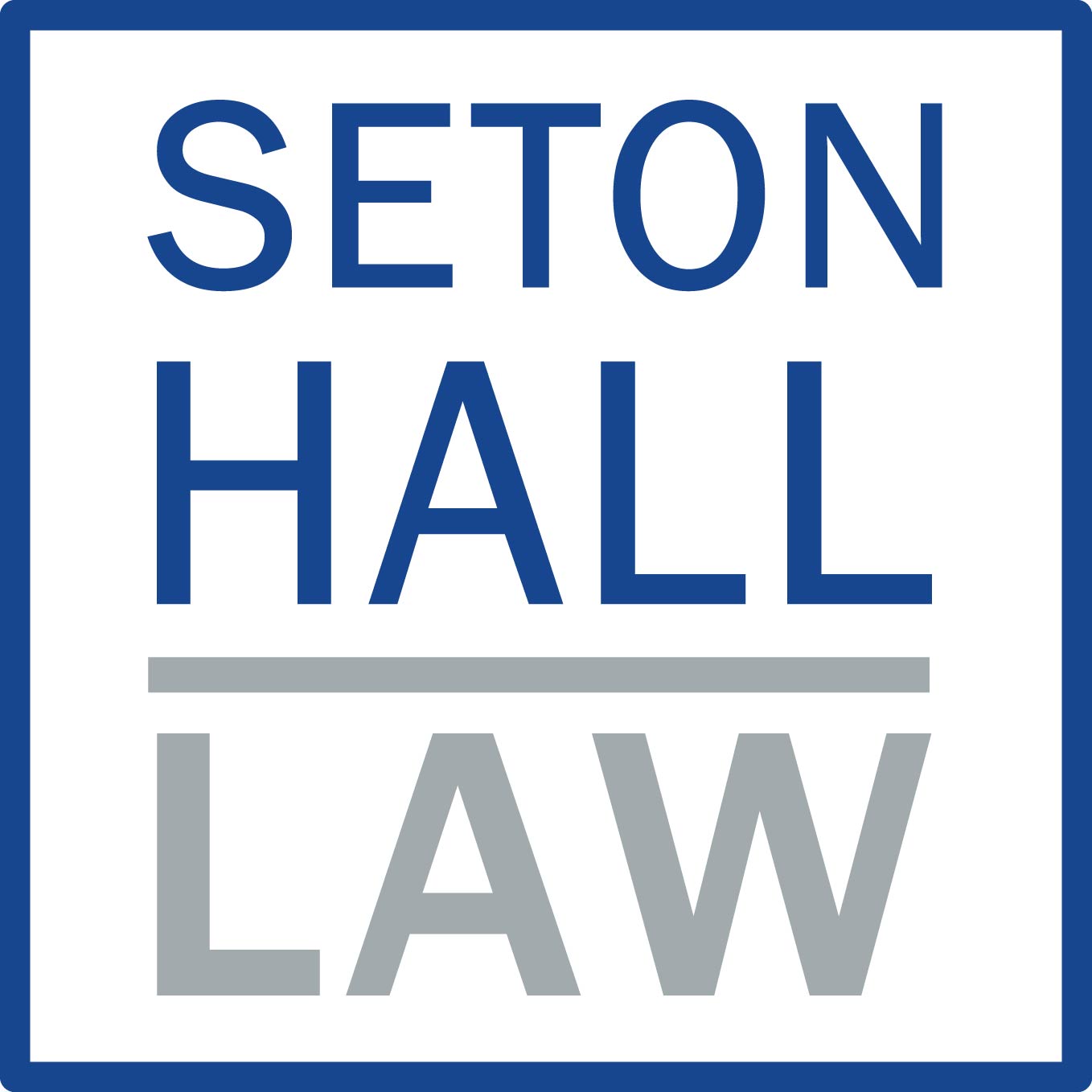 Published 2020-09-25
---
Many alumni children grow up as part of the Seton Hall Law network. For those inspired to follow in their parents' footsteps, it is no surprise that so many of them choose Seton Hall Law because they know firsthand the caliber of the faculty and the honored commitment of producing practice-ready lawyers. While Seton Hall Law has always been a transformational place, its national reputation has grown, making it even more of a draw for next generation lawyers.
Judge Thomas Moore '80 and his daughter Alessandra '21 share this very connection. Judge Moore serves as the Presiding Civil Judge in the Superior Court of New Jersey in Essex County. Prior to serving on the bench, Judge Moore was a litigator focusing on product liability and construction cases with McElroy, Deutsch, Mulvaney & Carpenter. He is a former member of the Roseland Town Council. Alessandra is a 3L preparing to graduate in May and is the Editor-in-Chief of the Seton Hall Legislative Journal. After graduation, she will be joining the firm of Lowenstein Sandler.
The relationship between father and daughter, Judge and student, is special and the Seton Hall Law bond only enhances it. They each speak candidly about their experiences – the similarities and differences through the generational timeline, the relationships they developed and why Seton Hall Law is such a unique place.
The skills and legal acumen they each have gained at Seton Hall Law are the foundation of their tenures and a hallmark of the institution. However, it is the relationships they have cultivated that demonstrates the commonality of their experiences even with almost four decades separating their law school paths. "This profession is about relationships," says Judge Moore. "I forged so many great relationships while at Seton Hall Law. So, when Alessandra said she wanted to go to law school after working in New York for a few years, I was adamant that Seton Hall should be on her list of schools. I think initially she wanted to stay in Manhattan for law school, but once she visited Seton Hall Law and experienced the community I talked so much about, she was sold." Alessandra remarks similarly about the lifelong friendships and professional connections that she has developed, but to her it was the work she did outside of the classroom, specifically during her summer employment at Lowenstein Sandler, that has had the greatest impact. "These experiences were shaped largely by Seton Hall Law alumni, and for that I am extremely grateful."
Some of the faculty members during Judge Moore's tenure are still teaching. Professor Wilfredo Caraballo had Judge Moore for Secured Transactions and Alessandra for Contracts. "We both had great experiences with Professor Caraballo – he is a legend!" says Judge Moore. Journal service and moot court are among the co-curricular activities that each found rewarding. Judge Moore spent time on the Seton Hall Law Review as an Articles Editor and Alessandra has followed in his footsteps becoming the Editor-in-Chief of the Seton Hall Legislative Journal. While Judge Moore's part-time jobs limited his time for social outlets, Alessandra has been fortunate to be involved on the Women's Law Forum Executive Board; she was also selected as a Leadership Fellow.
The Seton Hall Law experience has slightly changed. Judge Moore recounts that he does not remember working nearly as hard as his daughter. "Alessandra always moves home a few weeks before finals, so I get to see how much she is studying. There is no way I did that in law school." Even more than the workload difference, Judge Moore points to the simple fact that there is a lot more to do with a law degree then when he graduated in 1980. "Assistant Dean June Forrest and the Office of Career Services do a superb job exposing the current students to all sorts of opportunities a law degree can provide. We did not have such an active career services department. There seemed to be only one path to a law firm and fewer clinical opportunities, but thankfully it worked out fine for me." Alessandra thinks that the biggest difference is that, unlike her father who went straight to law school from Notre Dame, she worked for two years before starting law school. "I came to law school with a specific goal and knew what I needed to reach it."
While Alessandra is still writing the final chapter of her law school experience, she reaffirms that it's the people of Seton Hall Law – the friendships and impressive people she has met along the way – that will leave an indelible mark on her career. "My dad was right when he told me his law school experience was shaped by the people around him."
Most impressive in this story is how the Seton Hall Law connection has drawn this already close father and daughter even closer. Judge Moore explains, "Most importantly, Seton Hall Law has now given me another new way to connect with my daughter. Alessandra played Division I softball in college and for most of her softball career I was one of her coaches. After she graduated college and those days of competitive athletics were over, I was hoping for something new that we could share. When she decided to go to Seton Hall and asked me to quiz her for a final with the same professor I had, it was a special full-circle moment for me. It is great to have this new connection."