Marc Larkins '97 and Evelyn Padin '92 Lead Diverse Attorneys of Seton Hall Advisory Committee (DASH)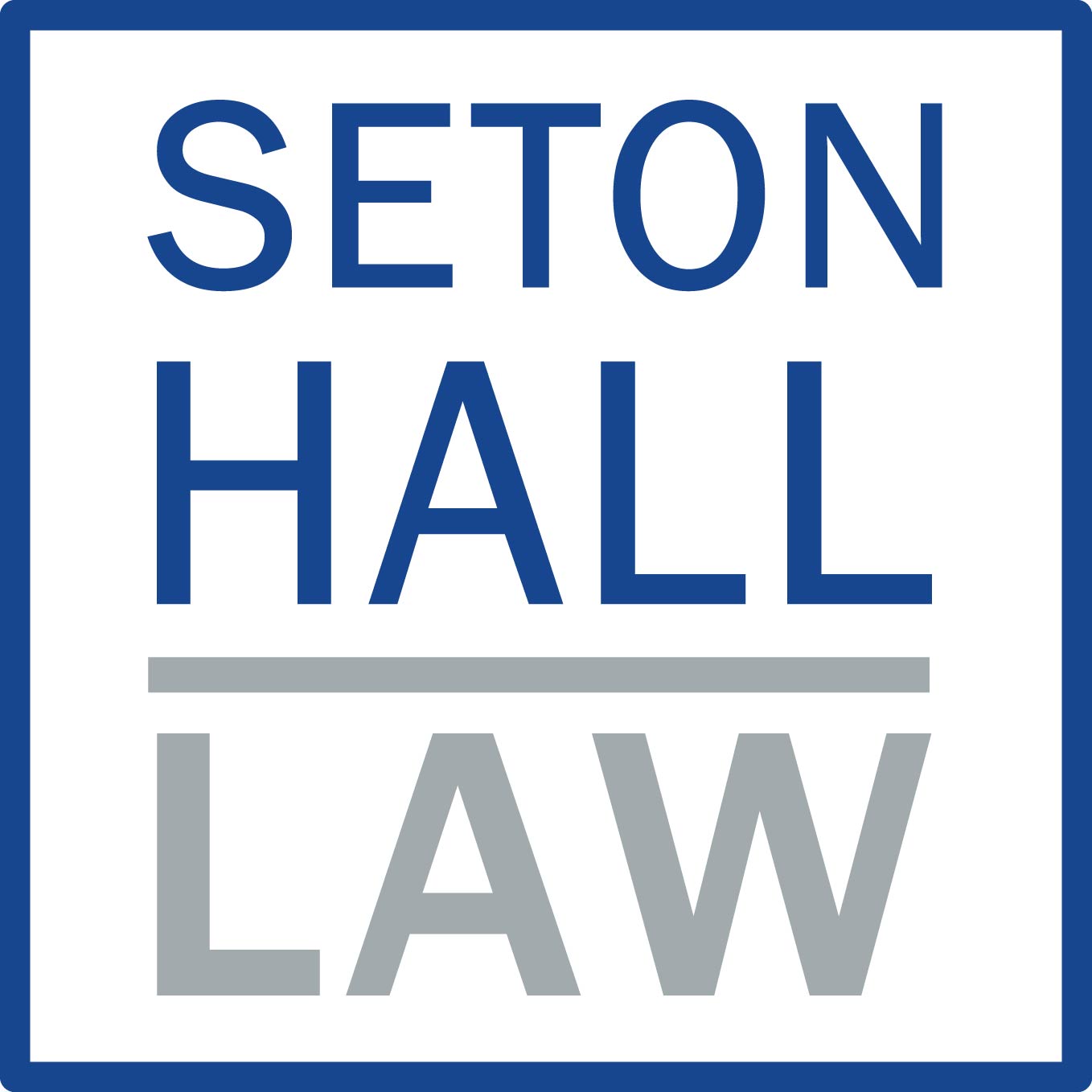 Published 2020-09-25
---
Marc Larkins '97 and Evelyn Padin '92 serve as the Co-Chairs of the Diverse Attorneys of Seton Hall (DASH) Advisory Committee. The DASH Advisory Committee is comprised of more than 25 alumni from various practice areas, geographic locations, and diverse backgrounds with the goal to collaborate with Seton Hall Law on innovative ways to enhance diversity, inclusion and equity initiatives. Diversity in all its forms is essential to the culture of Seton Hall Law. It is a fundamental value that everyone in our community be respected, valued, embraced, and afforded the opportunities to reach their goals based upon their merits. During a time when many facets of society are not reflecting these human values, and structural racism and injustices occur, particularly toward individuals of color, Seton Hall Law leaders like Marc and Evelyn are engaged to make a difference. They each have distinguished legal careers having held prominent roles with the ability to effectuate impact and change. Their experiences, coupled with a passion for justice and fairness, make them the ideal team to lead this charge.
Larkins is Senior Counsel in the Law Department for Johnson & Johnson since 2015. He is responsible for managing government litigation, investigations and internal compliance reviews. Prior to this role, he was appointed by Governor Chris Christie '87 to be the Acting State Comptroller for the State of New Jersey and previously served as the CEO of the New Jersey Schools Development Authority. Larkins served in a variety of capacities as an Assistant United States Attorney for the District of New Jersey. He is a Triple Pirate, earning his undergraduate degree in accounting from Seton Hall University in 1994, and also graduating from Seton Hall Prep.
Padin is a personal injury and family attorney with her own practice in Jersey City. In addition, she owns several businesses and real estate properties in Jersey City, including the Hard Grove Café. She is the immediate Past President of the New Jersey State Bar Association and was the first Latina to serve in that role. Padin is an alum of the Seton Hall Law School Legal Education Opportunity (LEO) Program which creates opportunities for students seeking a legal education who have faced social, economic, or academic obstacles. She currently serves as a member of the LEO Alumni Committee focused on program review, mentoring current LEO Fellows, and improving internship and employment opportunities.
We caught up with Larkins and Padin to discuss more about DASH's mission and work.
What is the primary mission of DASH and why is it so essential?
DASH is being positioned to serve as a resource to the Seton Hall Law School community – administration, students and alumni alike. Diversity, equity, and inclusion is such an important topic that it cannot be left to chance. We have to be deliberate about our efforts and ensure that we are relying on experts to offer advice and guidance on how to get it right. We are fortunate to have so many experienced experts willing to serve with DASH.

What is your vision for DASH?
Our vision for DASH is to help Seton Hall Law School create an environment that will foster, challenge, and prepare the best and brightest legal minds. In order to do this, diversity, equity and inclusion must be among the top priorities. We need the Law School to reflect and lead the communities that our future lawyers will serve.

Can you describe some of the initiatives the DASH Committee is working on currently?
Our early efforts as a committee have been directed toward fully integrating ourselves into the Seton Hall Law community. We are doing that by looking for opportunities to partner and engage directly with existing community groups, including student and alumni groups alike. By co-sponsoring and attending events, supporting alumni engagement, and having a general presence, we hope to raise the awareness and importance of the committee. To advance some of our diversity, equity and inclusion ideas, we will be looking to work directly with different departments in the administration, including admissions, career services and student services. Some of the ideas being explored are efforts to increase the diversity of our student and professor pipeline, provide enhanced support for active students, highlight D&I in the curriculum, and engage alumni in mentoring opportunities.

Why did you want to serve as Co-Chairs of DASH?
We can think of no greater professional accomplishment and honor than to be asked to contribute to those coming behind us. In many ways, service on DASH is part of a larger effort to make sure that we all feel welcome, valued, and appreciated. How amazing could society be if we achieved some small measure of that.

How can alums get involved with DASH?
Express interest. There is no shortage of ways to engage with the Seton Hall Law community and we would love to hear from more alums about their interest in DASH. We suggest contacting Graham Smialowski, who represents the Alumni and Development Office on the Committee. His email address is [email protected]. He stands ready to discuss engagement opportunities. We can also be reached at [email protected] or [email protected]. More information about the Law School's commitment to a diverse and inclusive environment can also be accessed here.