Faculty: Recording Student Attendance Using Compass   

Seton Hall Law now uses a tool called Compass to record and monitor student attendance and provide students with an online method to view their attendance records.   As a faculty member, you will need to record your class roster signature sheets into Compass in order to populate this important resource.

To access this new tool, first go to our law school homepage at https\\law.shu.edu and click the Lawnet/Portal link in the middle of the top menu bar... (it is best to use Chrome or Firefox for the LawNET portal login...  not IE)...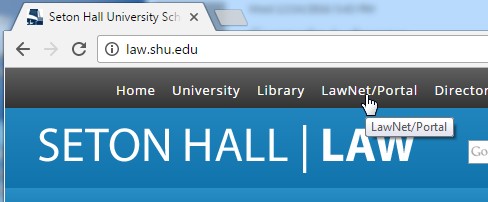 Then log into LawNet using your 8 letter login code and password...  and once in click on the Compass icon...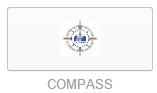 Inside Compass, the Advisor Home screen is the default so to record class attendance please switch to the Professor Home screen using the down arrow...

From the Professor Home screen, you can record attendance by clicking the "Record Class Attendance" link on the right side column under Quick Links...

On the Course Attendance screen choose a course on the left hand side and a list of your students will appear.  Now select the DATE of the class you are recording.  Using your class roster signature sheet, mark students absent by clicking the button in the absent column (the box turns red).   Then check the box on the bottom left called "Mark Remaining Present" to mark the rest of the students green.   Then click "Save Attendance" to record your entries...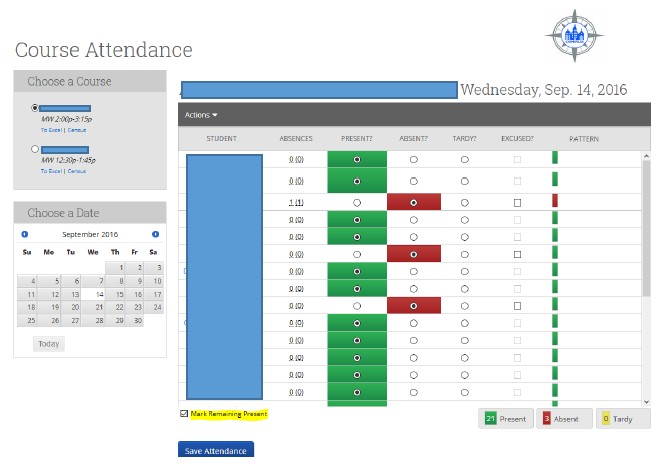 As students (and Administration) use Compass to monitor attendance records and manage absences, it is important to keep Compass current so the data shown is as complete and accurate as possible.  Please try to record your attendance within 1 week of the class date...
And remember to save your class roster signature sheets during the semester and at the end of the semester submit them to Enrollment Services for archiving...
If you have any questions or need assistance accessing or using Compass please visit our LawHelpdesk in the Rodino Center suite on the 4th floor or chat with us on Technology Help ...