ABOUT PROGRAM
Seton Hall Law School, a recognized leader in compliance education by regional, national, and global companies, is excited to once again offer the Gaming, Compliance, and Integrity Bootcamp. The core objective of this Bootcamp is to promote legal compliance and integrity in the gaming industry by providing high quality and robust legal, compliance, and ethics education to professionals working or seeking to work in the gaming space, as well as law students aspiring to practice in the field.
Throughout this intensive Bootcamp, attendees will examine gaming-related laws and regulations alongside other compliance, ethics and integrity officers, legal counsel, gaming consultants, and regulatory professionals. NJ/PA Credits available.
To learn more about this program, contact Rosa Alves at [email protected] or 973-642-8187.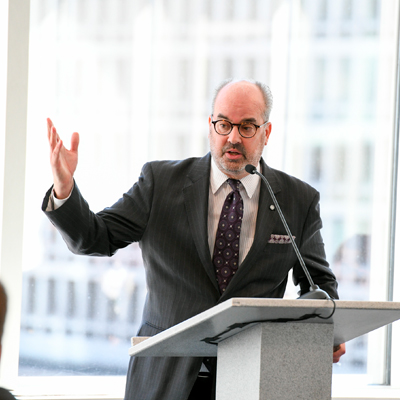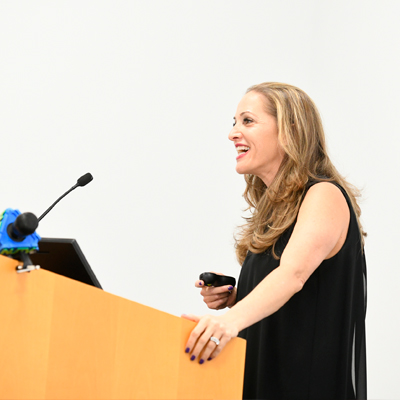 PROGRAM SCHEDULE
May 16-18, 2022 | Newark, NJ
This intensive multi-day Bootcamp for gaming compliance and other professionals is designed to:
Enhance understanding of how to foster an ethical business culture
Expand knowledge of the history, structure, and future of the gaming industry
Teach key aspects of U.S. and E.U. gaming regulatory frameworks
Share specific tools and best practices to prevent, detect, and mitigate corruption and fraud in gaming
Develop the ability to identify, scrutinize, and address behaviors that may be unlawful or unethical
Explore techniques and best practices for addressing gambling addiction and promoting responsible gambling
Promote best practices for ensuring sports integrity
Further professional growth of gaming compliance officers and compliance as a profession
Facilitate mentorship and networking
"The Gaming, Compliance & Integrity Bootcamp offered by Seton Hall Law was fantastic!  As a seasoned Gaming Compliance Leader, I welcomed all the new knowledge that was shared.  I was able to engage with peers and regulators that I have known for a long time, but the best part was making new connections.  Theses connections proved to be great resources as I got back on the ground running in my career.  The program covered many aspects that my day-to-day position entails and I found that very helpful.  The presenters were of top quality, understood their content completely and were very easy to approach.  The Bootcamp created a comfortable place to discuss actual scenarios, ask questions, and share suggestions.  Although compliance is generally considered a serious matter, we had a lot of fun learning and collaborating!  I am so grateful my company made the investment in me.  It was truly worth it."
Alison Staknis, MBA Internet Gaming Manager | Resorts Digital Gaming, LLC
IMPRESSIVE FACULTY and DEDICATED ADVISORY BOARD MEMBERS
Seton Hall Law School has collaborated with experts in gaming and sports law and compliance fields to develop relevant, engaging curriculum and session topics for the Gaming, Compliance and Integrity Bootcamp. Our faculty and speakers include government officials, in-house and outside counsel, legal scholars, compliance officers, and trusted industry advisors.
---